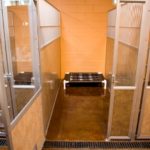 Pampered Pets Inn is dedicated to providing outstanding care for your pet when you are out of town. From dogs to cats, we have a plan to suit your needs.
Choose from basic to extravagant accommodations, low-key to high-energy daily activities, and everything in between!
No matter what you choose for your pet, you can be assured that everyone will receive our BE AMAZING care from certified Pet Care Technicians in a climate-controlled atmosphere.
We pride ourselves on our facility's cleanliness and invite you to take a tour anytime we're open. No appointment is necessary…we're always ready for you!
We're very proud of our place and hope you will be as excited about it as we are.
Dog Park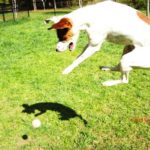 Pampered Pets Inn has an indoor/outdoor Dog Park . With state of the art Ultimate K-9 Grass Turf, fun filled playgrounds, a new and huge saltwater pool and water park combined with beautiful weather proof sun shades, we're simply the best!
Doggie Daycare
Pampered Pets Inn has entered the exciting world of socialized play with Doggie Daycare! As an added social and health benefit for our canine guests, we are now offering this service along with our outstanding individualized care options. See what Doggie Daycare is all about!

Pet Limo Service Available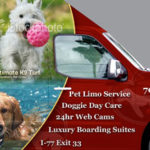 When you leave town there are many, many things to get done before you can leave. Pack your belongings, round up the family, make the necessary arrangements for your home, as well as much more. Let us help you remove one of those headaches. With our Pet Limo service, we will come and get your pet, and bring them to Pampered Pets Inn where they will have a luxurious stay while you and your family enjoy your vacation. No more standing in lines! We can even bring your pet back to your home when you return.
Visit our Pet Limo page for more information.