We treat your pets like family
We provide exceptional service levels and extra care and convenience for traveling and busy pet owners 365 days a year. Our mission is to care for our pet guests with love, compassion and professionalism, providing a premium experience for pets and their parents. We value and make the most of the time that your pet spends in our care.
We attract and retain a staff of pet lovers that serve our customers and their pets as family members.   Our staff of specialists is knowledgeable, professional, and passionate about our mission. It's not just a job; we are a fun place to start or build a rewarding career.
In all we do, we treat each other with honesty, integrity, respect and service.   When we do it well, it sustains and grows our business in a manner that will sustain and grow everyone involved with it.
Meet the Owners: Chris Braund & Karen Van Sickler
In all their years together, Chris and Karen have raised a number of wonderful dogs, becoming familiar with many pet lodging facilities in the process. They've traveled extensively in their careers and have been responsible for running cities, building software, merging corporations and leading teams that have fun and deliver exceptional service. But it's their housemates that have always brought them the greatest joy, so they are purposeful in their involvement in a business that brings them into contact with so many pets and pet lovers. They purchased Pampered Pets Inn in October 2016 and updated the facility, processes and staffing structure in order to deliver the quality of care they themselves would expect for their pets.
Joining them in this endeavor is Macy, who began her life on the streets and then a shelter, but found a home with Chris and Karen. She serves as consultant and playmate at Pampered Pets Inn.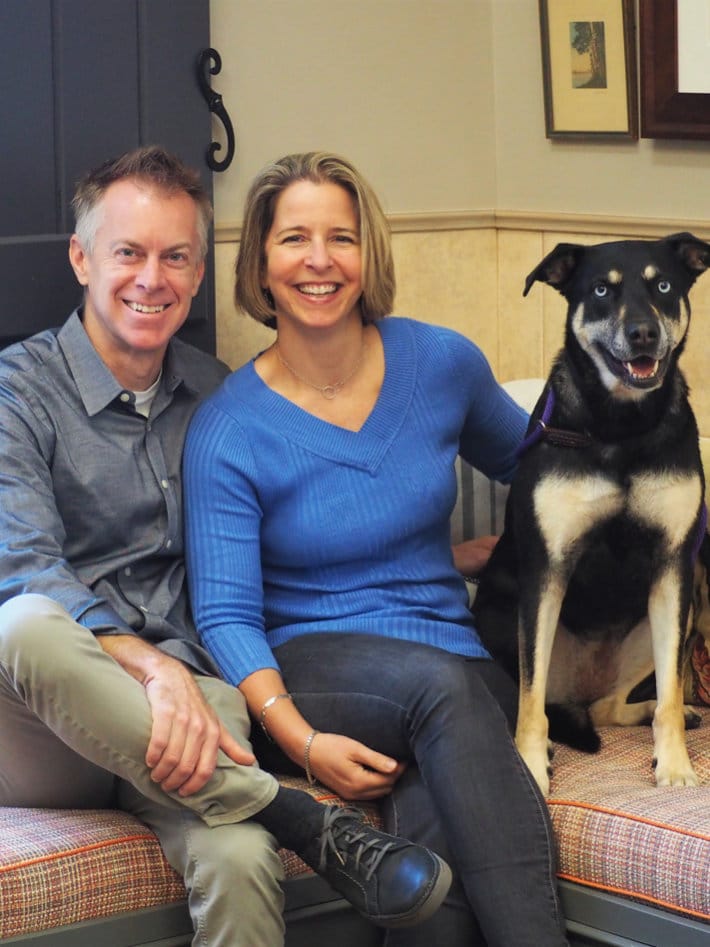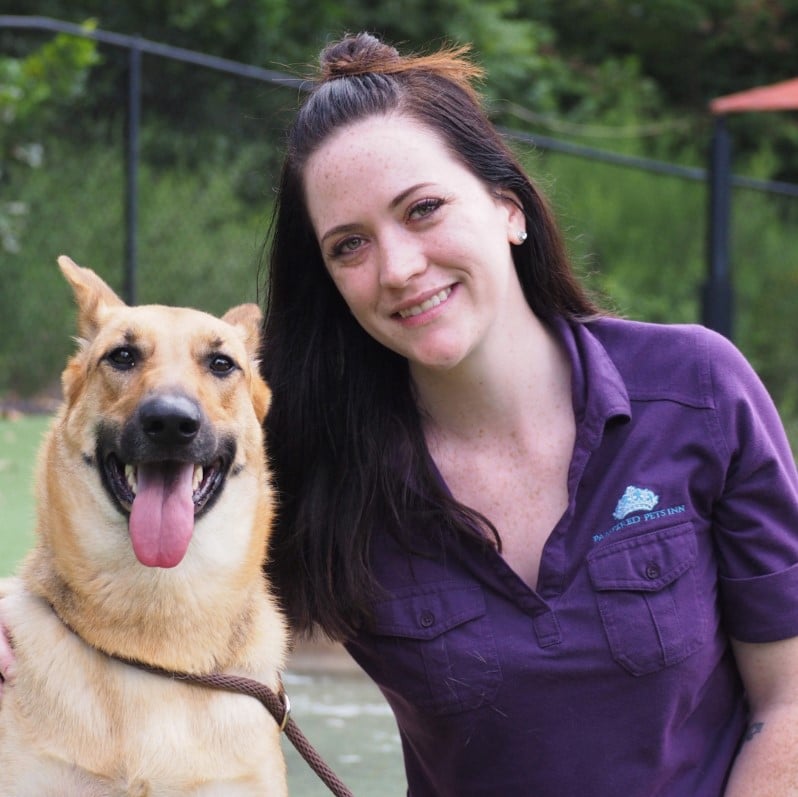 Jessica's favorite part about working at PPI is building great relationships with all the pets and their families. Every work day is exciting, and her dogs Arrow and Archer LOVE coming to work to see their friends each week.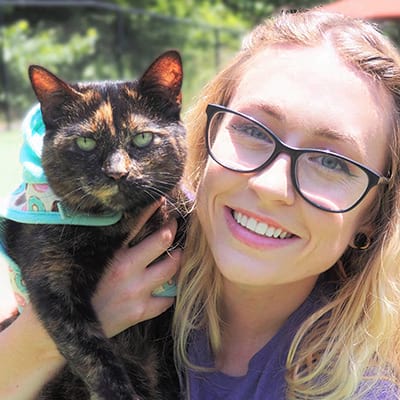 Jessie loves taking care of all the dogs and cats, learning each personality, and educating others about proper pet care. She also enjoys being part of a family owned and operated business.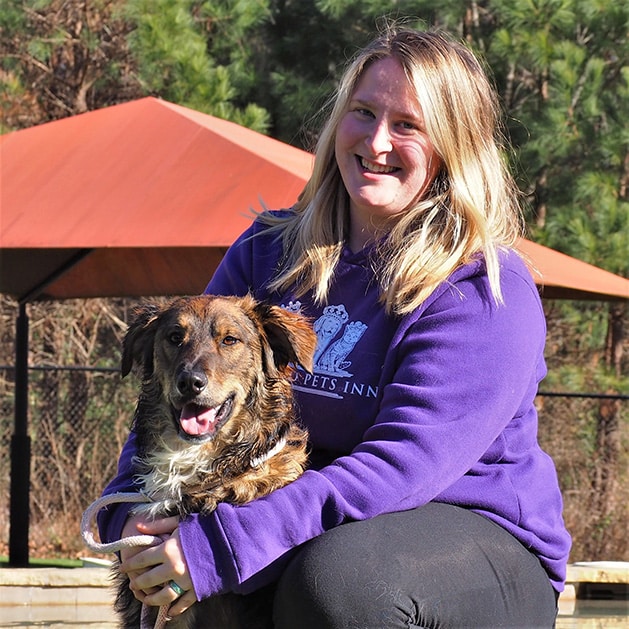 Megan's favorite part about working at PPI is making connections with new people and their pets! She loves getting to interact with all the different pets in our facility and taking care of them during their stay. Megan is also our certified Vet Tech on staff!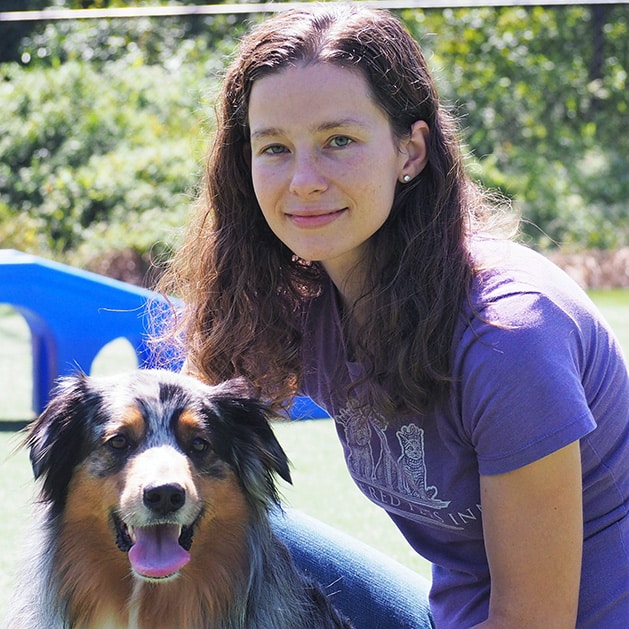 Lodging & Daycare Supervisor
Laurel's favorite part about working at PPI is ensuring your pets have the best experience possible and shifts run smoothly. There is a lot that goes into each stay, but our guests make it all worth it. Laurel enjoys building her knowledge of dog behavior, giving guests the best spa day, and pampering her own pets, Apollo and Athena.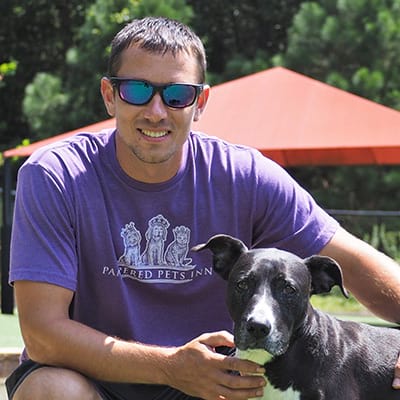 Denny's favorite part of working at PPI is ensuring everybody is in a safe and healthy environment. He enjoys being able to create and maintain a great interior and exterior for our guests during their stay.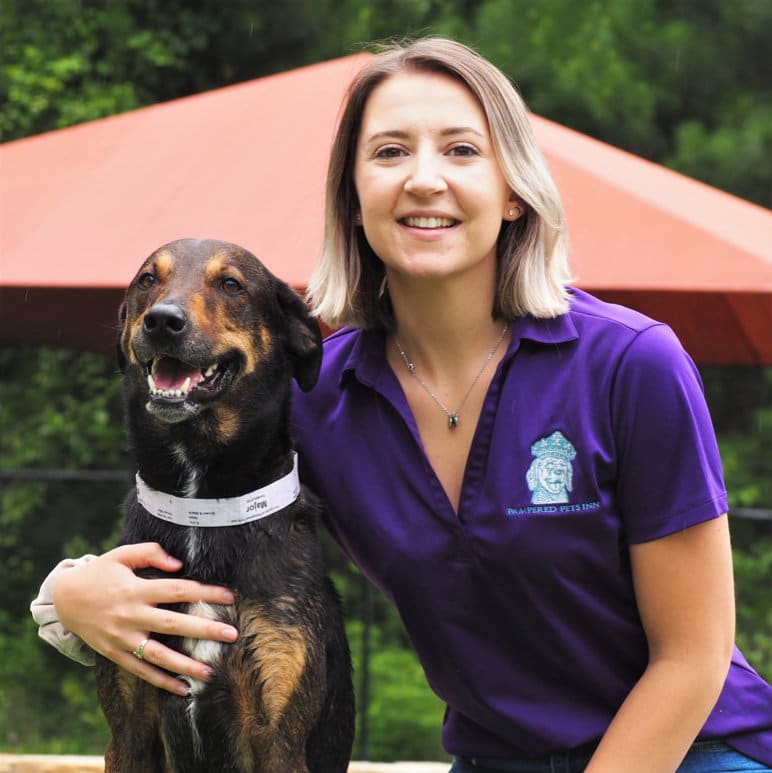 HR Generalist / Marketing Coordinator
Claire discovers and develops talent with our fantastic staff and enjoys creating social media content for pet parents. Interacting with the pets in their play environment gives her a funny look into pet interactions and also gives her an opportunity to put a smile on people's faces every day. Her favorite part about the job is bringing together individuals from different backgrounds with the same passion and love for animals and seeing them in action caring for your pets.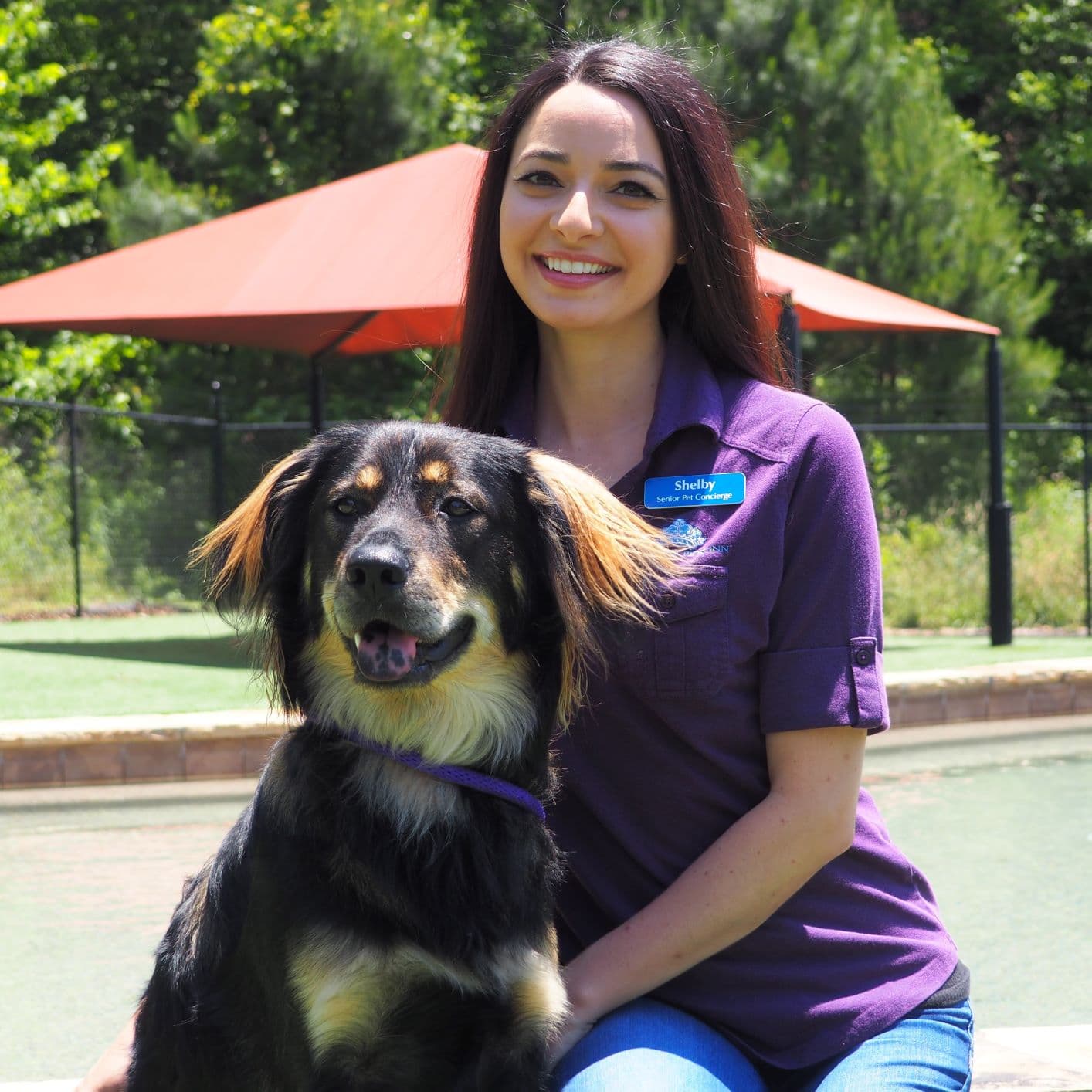 Maintaining relationships with long time clients pets and owners is what makes working at PPI so rewarding for Shelby. She also enjoys being able to create relationships with our new clients but most importantly getting to love on all of the pets and experience all of their personalities.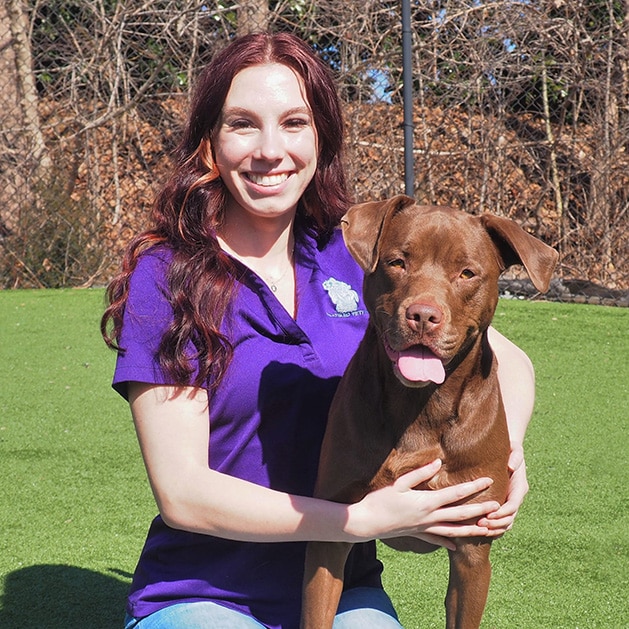 Emily enjoys getting the opportunity to meet and fall in love with all the animals that come to stay. Building connections with the pets and their owners is very important and rewarding to her. She also loves the team she gets to work with that makes every day enjoyable! Emily's pup June always loves tagging along to work and playing with her daycare friends.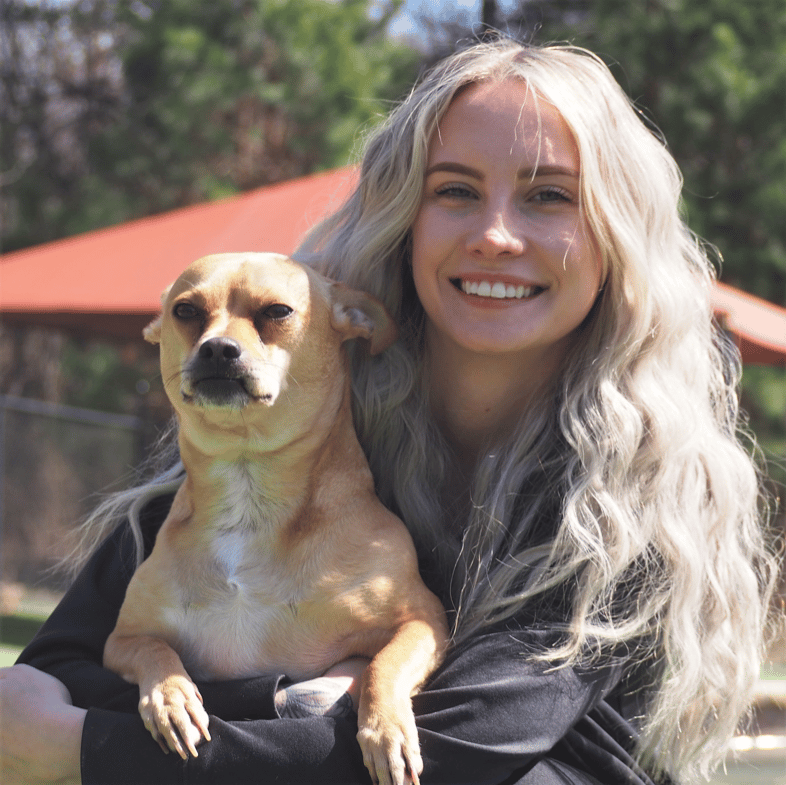 Liz enjoys getting to spend her workdays with her boy Beans. Her favorite part about working at PPI is making connections with new clients and showing them how great our staff and facility are.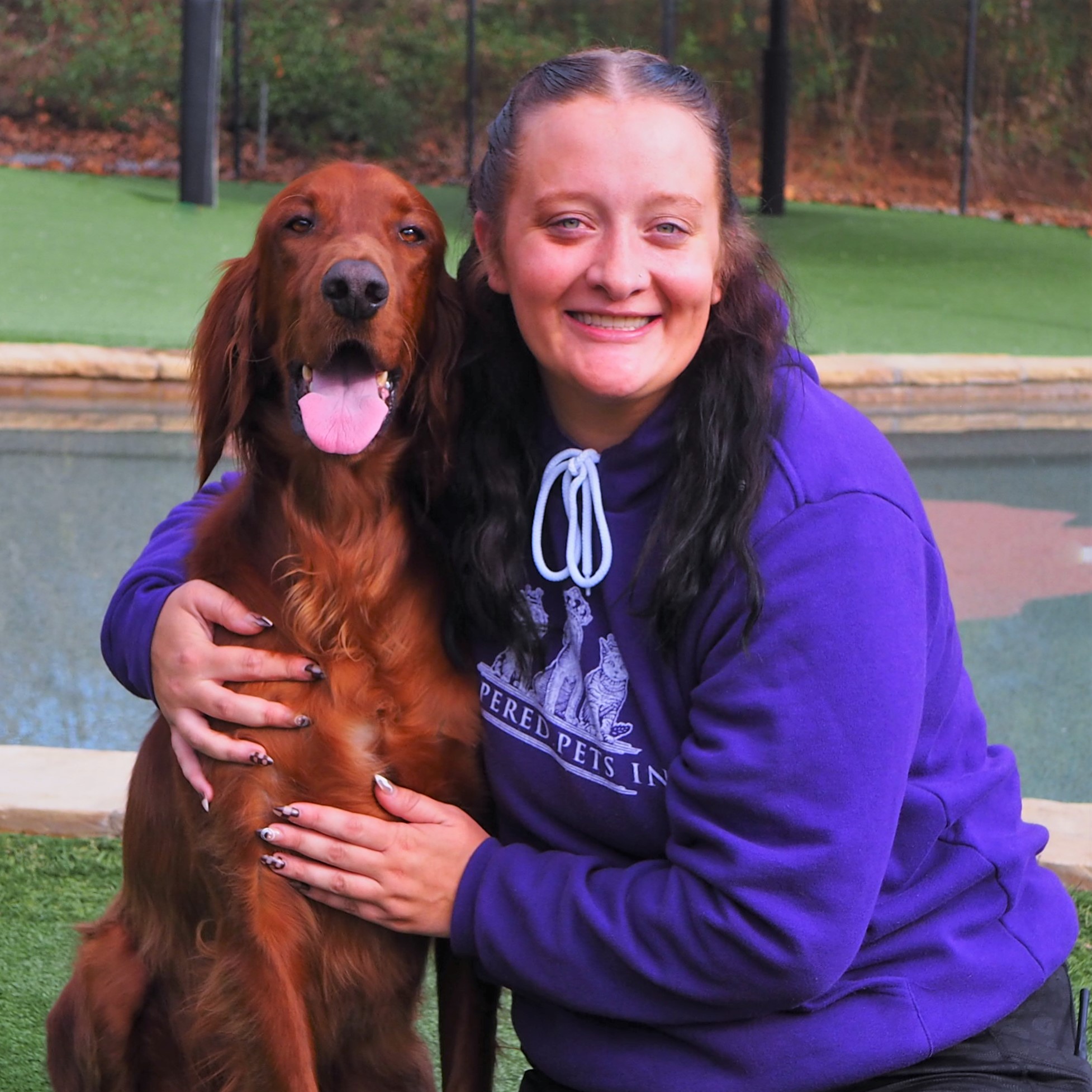 Hannah's favorite part about working at PPI is seeing the same dogs come for daycare throughout the week. She enjoys coming to work and being able to recognize and feel a connection with our pet guests. She says it's also a pleasant surprise to see dogs that she hasn't seen in a while. "There's nothing like the feeling when a guest recognizes you and instantly shows excitement!". Hannah also has two cats at home, so she loves giving our Cattery guests lots of love and attention.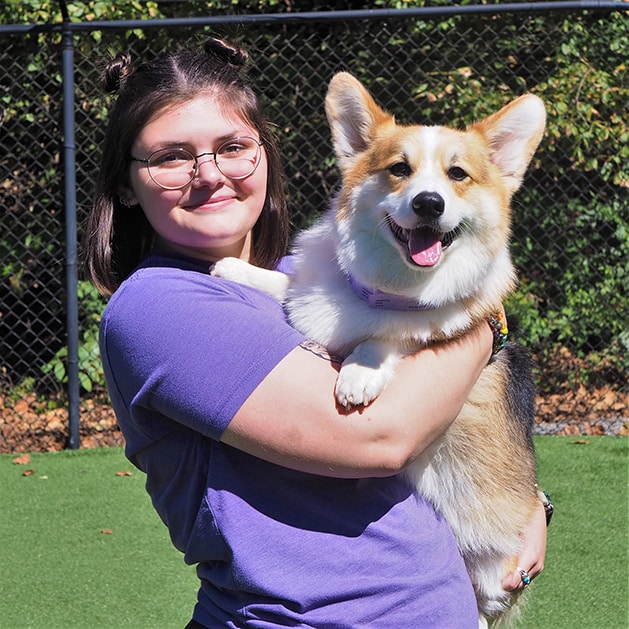 One of Samantha's favorite parts about working at PPI are the big tail wags, smiles, and excitement our reoccurring daycare guests have when they recognize her. She also loves bonding with our new guests and helping them feel more comfortable if they're anxious about being in a new environment. Another of her favorite things about working at PPI is spending time with the cats and playing with them between group rounds to make their time with us just as special as our dog guests.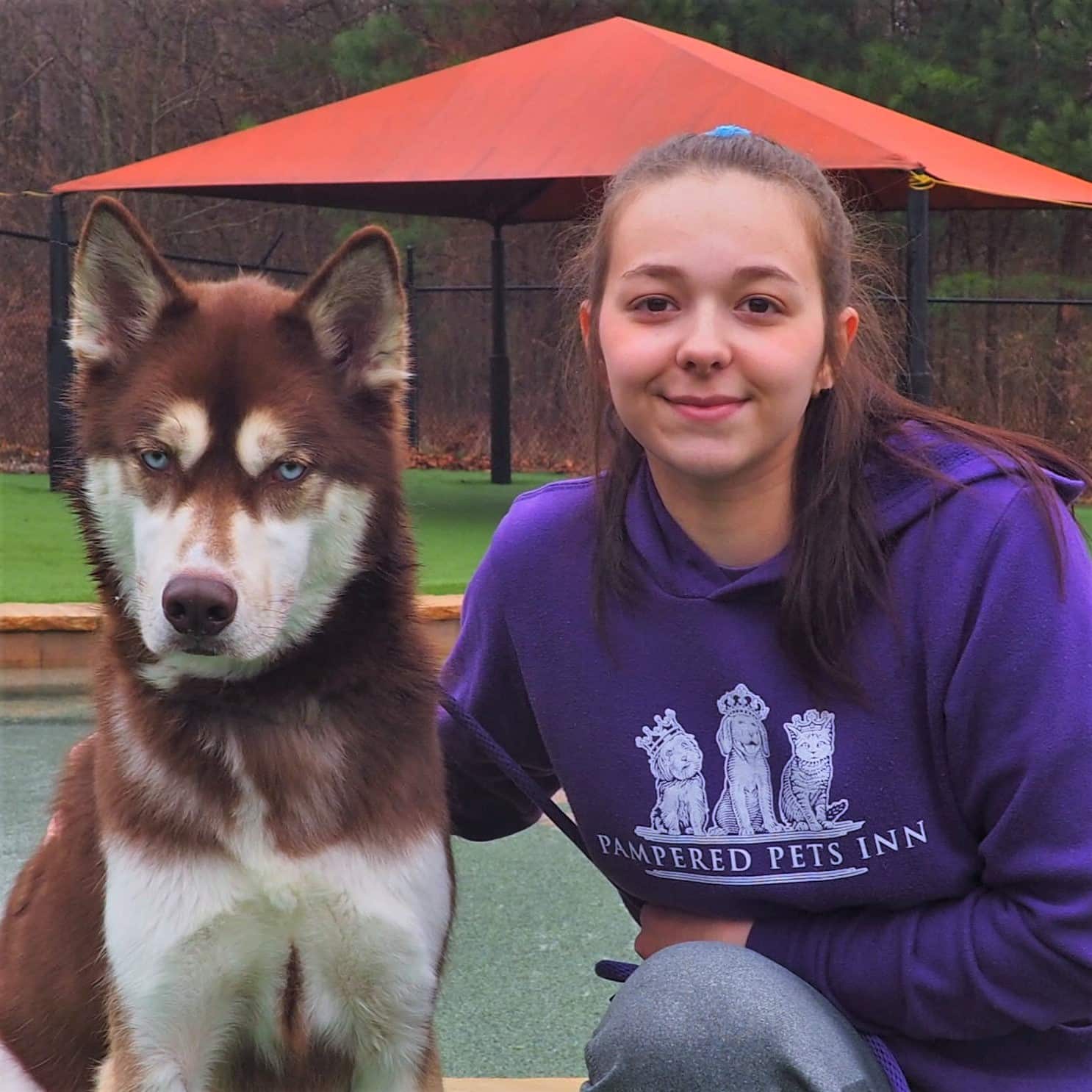 One of Kaylee's favorite things about working at PPI is learning more about dog and cat behavior. Since she was young, she has always had animals in her home and feels that PPI has given her an opportunity to learn so much more about how they interact with one another. Kaylee loves making all of your pets comfortable, like a home away from home, and working with the best team of coworkers that love animals just as much as she does!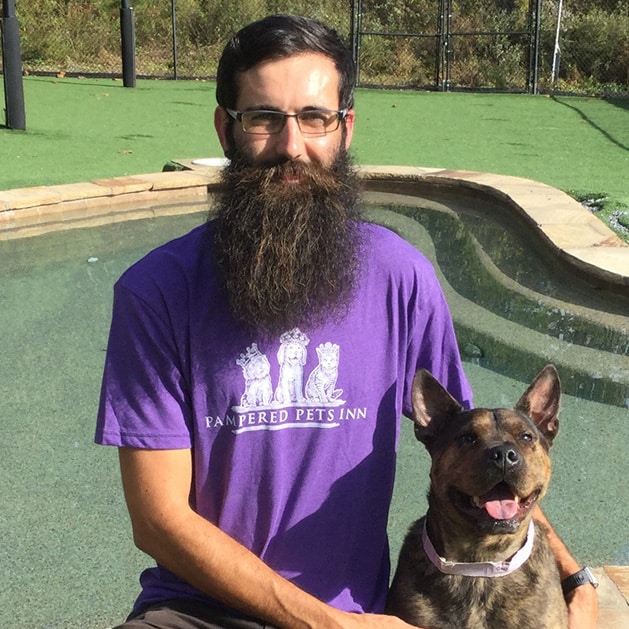 Chris is a senior member of the PPI team, and his favorite part about working here is the connections he makes with every pet that comes through our front door.  It does not matter if they only stay for a single day of daycare or board with us.  They always find their reserved spot in his heart. He looks forward to caring for each of your pets like they are his own.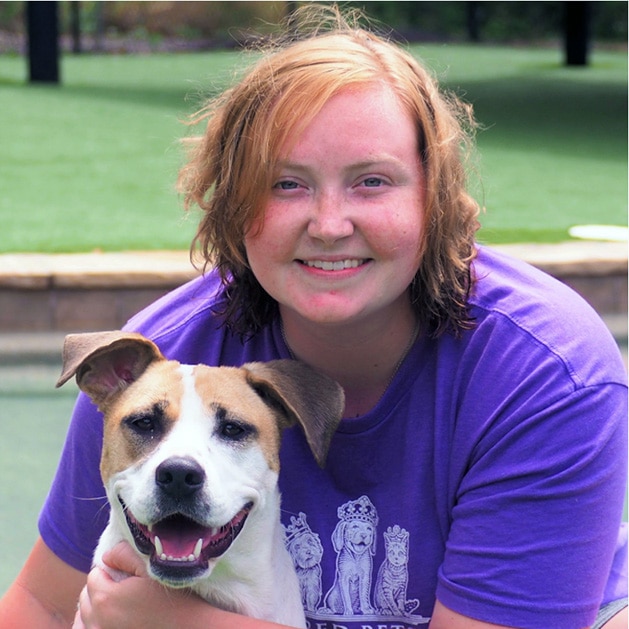 London enjoys building trust and enriching our training guests' time with us. By creating a strong relationship, she can watch them grow in their abilities and confidence and transfer that knowledge to the pet's parents. Helping families have happy, loving pets that they can better communicate with is her number 1 goal.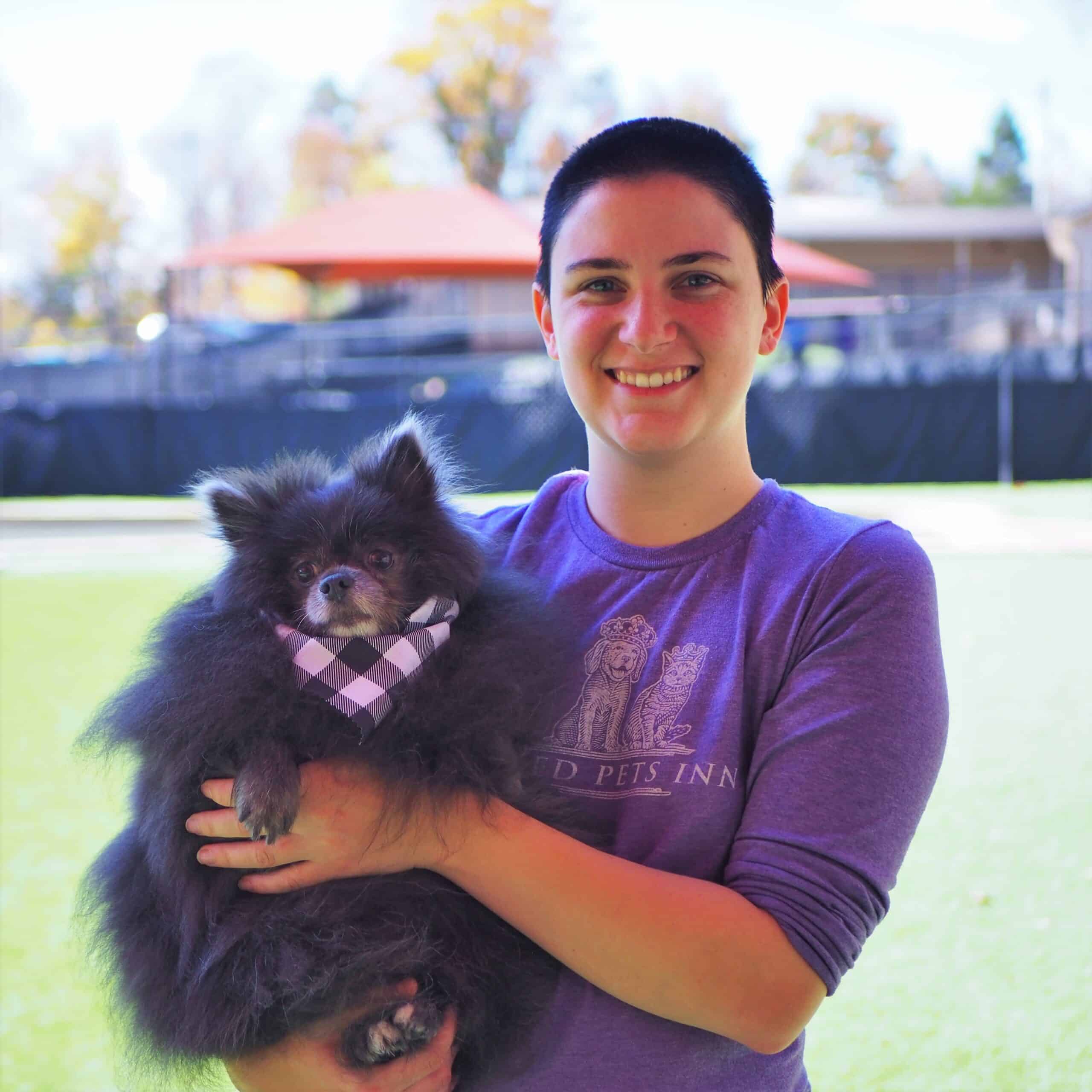 Watching our guests build confidence in the spa and learn to enjoy the services provided by our exceptional staff is one of Makenzie's favorite parts about being a Spa Lead. She enjoys helping pets feel and look their best and cuddling the kitties during and after nail trims and baths as well.