Why Dog Owners Choose Pampered Pets Inn for Dog Daycare
If you're working a long day, want your dog to burn off some extra energy, or want to work on your dog's socialization skills, our daycare program is just what you need!
We recommend that your dog comes at least once a week for proper socialization.
Play Style Focused.  We ensure dogs enjoy time with others suited to their play style. We don't just assign dogs to groups based on size or age, but on temperament as well, ensuring that playmates are well matched.
Skilled Assessment.  Each of our guests is assigned to an appropriate play group based on temperament, energy level and age.
Engaging Dog Park.  With 25,000 square feet across 5 separate play yards, Ultimate K-9 Grass Turf, sun shades and a saltwater pool and water park—we've designed an environment that's perfect for canine play!
Healthy Rest / Play Model Balance.  Our approach provides plenty of exercise and stimulation without exhaustion, resulting in happier and healthier dogs.
Full Supervision.  Our low dog-to-staff ratio ensures play is well supervised by trained and certified staff.
Comfort.  We go the extra mile to ensure our guests are comfortable, including providing warm fleece sweaters for smaller dogs so they can enjoy the outdoors even on colder days.
Cleanliness & Safety.  Strong focus on the health of our pet guests.
Convenient.  Fast check-in and check-out process and all day drop off and pick up.
Affordable.  As low as $34 per day with a 20-day package (group play).
We pride ourselves on our facility and invite you to take a tour anytime we're open.  No appointment is necessary. We're always happy to see new pet parents. We're very proud of our place and hope you will be as excited about it as we are!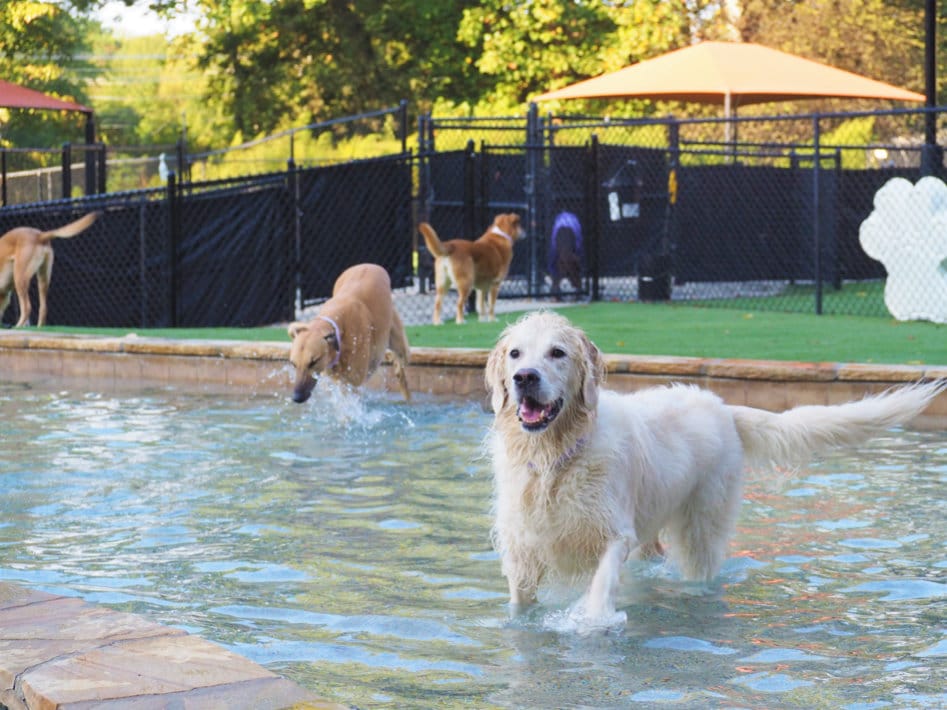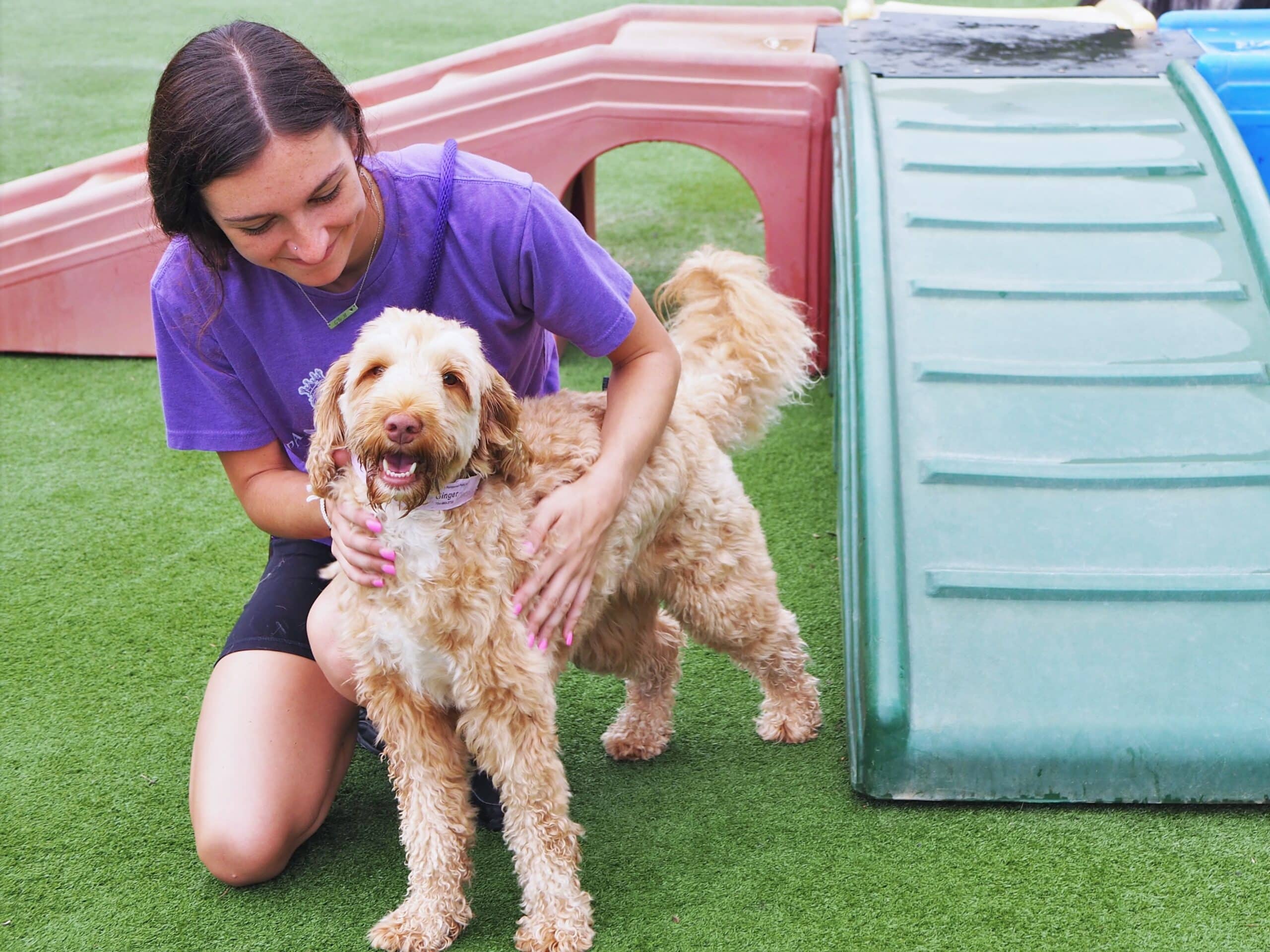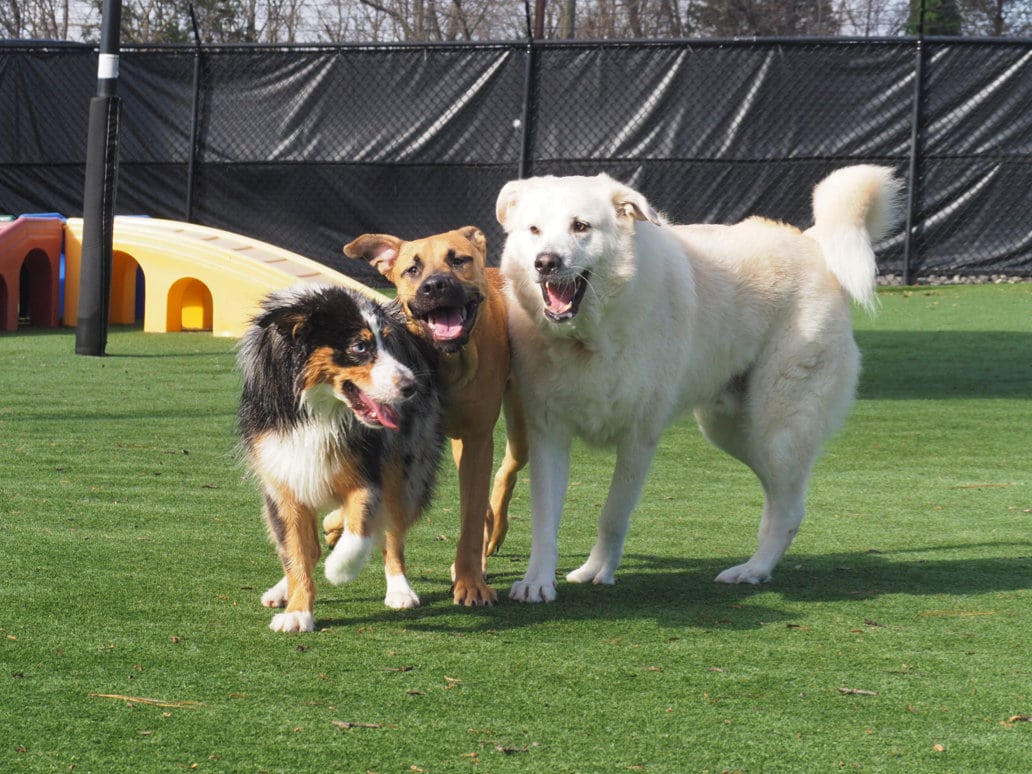 Orientation Day is a full day of care that introduces your dog to Daycare at Pampered Pets Inn. After starting the day in a private suite, your dog will receive a one-on-one assessment with one of our trained professionals. This assessment will determine his or her comfort with our staff and evaluate social skills and play style. Only then will your pup be introduced to the other day care guests to ensure the group setting is the right fit.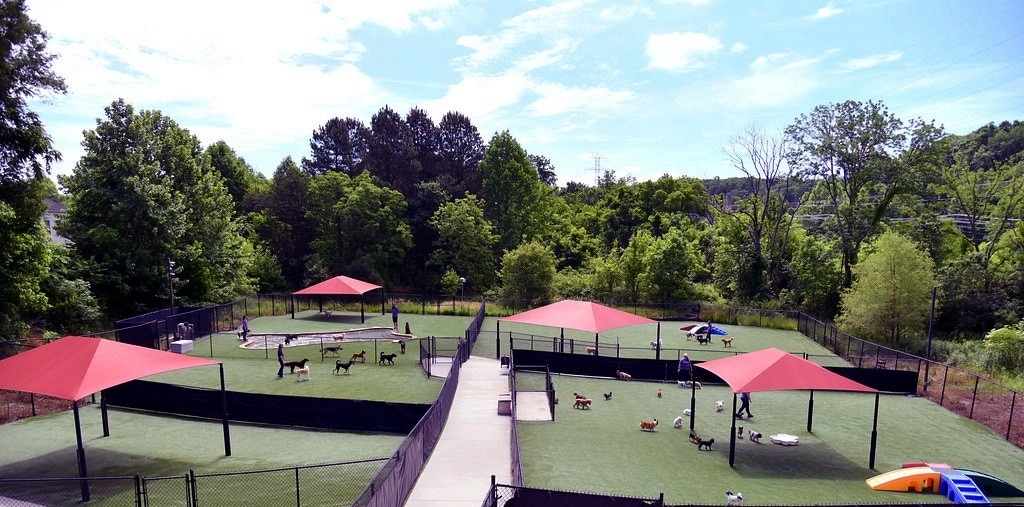 Pilot had a great time! He was well-cared for, played hard, and was a happy pup when I picked him up! The staff was friendly and prompt in service. We will definitely be back!

Single Day: $38.00 for Group Play
10 Day Package: $360 ($36 / day)
20 Day Package: $680 ($34 / day)
1st Time Guest Behavior Assessment: $20, evaluates play style and handling ease.
Discounts available for multiple family dogs.
In addition, you can choose to pamper your pet further with our add-ons:
Snack Time.  Frozen yogurt or house treat.  $4.50 / snack
Extra Play.   An extra 15 minute play session with a ball, Frisbee or other toy.  $20 / session
Extra Love.  A 15 minute cuddle session with your pet and one of our handlers. $20 / session
Birthday Party.   To celebrate your pet's special day, we'll provide a house made birthday cupcake with an Earth Animal peanut butter stix & an extra play session with a handler! We'll send you a photo of the celebration. $25
Daily Report Card with Picture.  Daily emailed report of how your pet's stay is going.  $8 / day
Bath and Other Spa Services.  See our separate Spa Menu for specifics
Personalized Training. Visit our Dog Training page to learn more about how we can help bring out the best in your pup.
General Dog Daycare Requirements
To participate in group play, dogs over 6 months of age must be spayed or neutered.
Must not be aggressive towards people or dogs.
We must be able to handle by collar or leash.