Our Store is a great place to find gifts for Dog lovers
We know how hard it can be to wade through all the treat and toy options out there, so we've made the job easier for you. We have a range of products to meet the taste and play style of any dog. From heavy chewers those who just want to snuggle, we have something to keep every pup entertained and pampered. How do we know this? Because we've tried these products out with our own pets! Looking for a recommendation? Simply ask one of our helpful staff members what's right for your pup!
Treats
We carry a variety of healthy, wholesome products that will satisfy your dog's appetite as well as keep them busy.
Toys
Playtime doesn't end when you leave Pampered Pets Inn. Our focus is on safe, quality, highly rated products that will provide your pup with fun at home! Visit our toy section to see what we mean!
And More!
We have a selection of de-odorizing products, dog training tools, and other fun accessories as well.
Some of the Brands we Carry
Charming Pets

Bare Bites

Bocce Bakery

Barkworthies

Earth Animal

Outward Hound

Tall Tails
2 Hounds Designs

Kong

VetriScience

Fluff & Tuff

Grandma Lucy's

Safari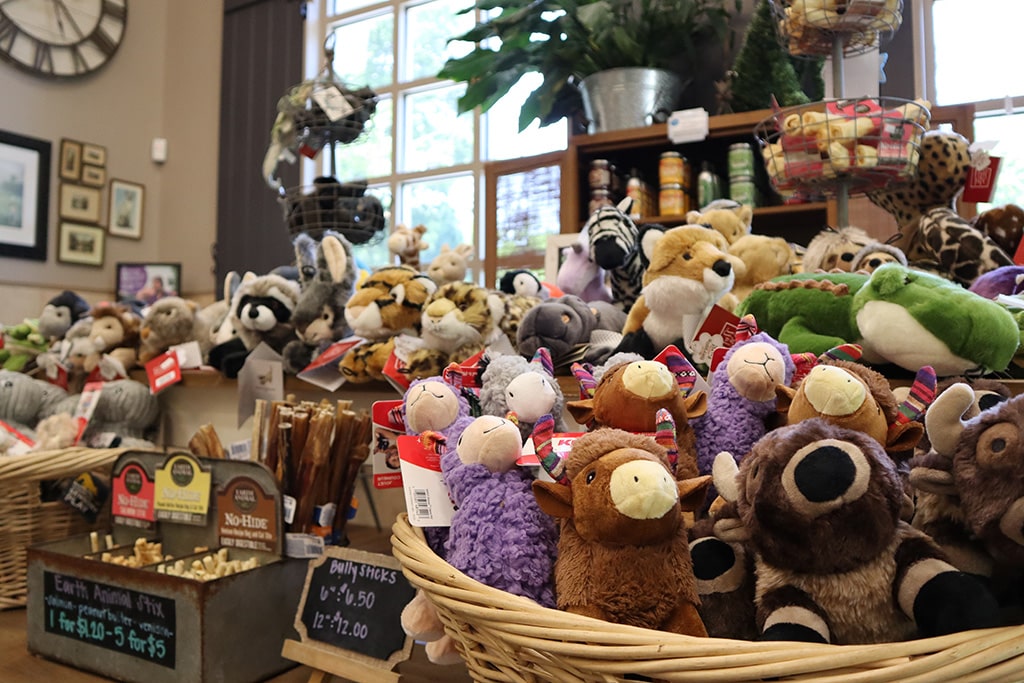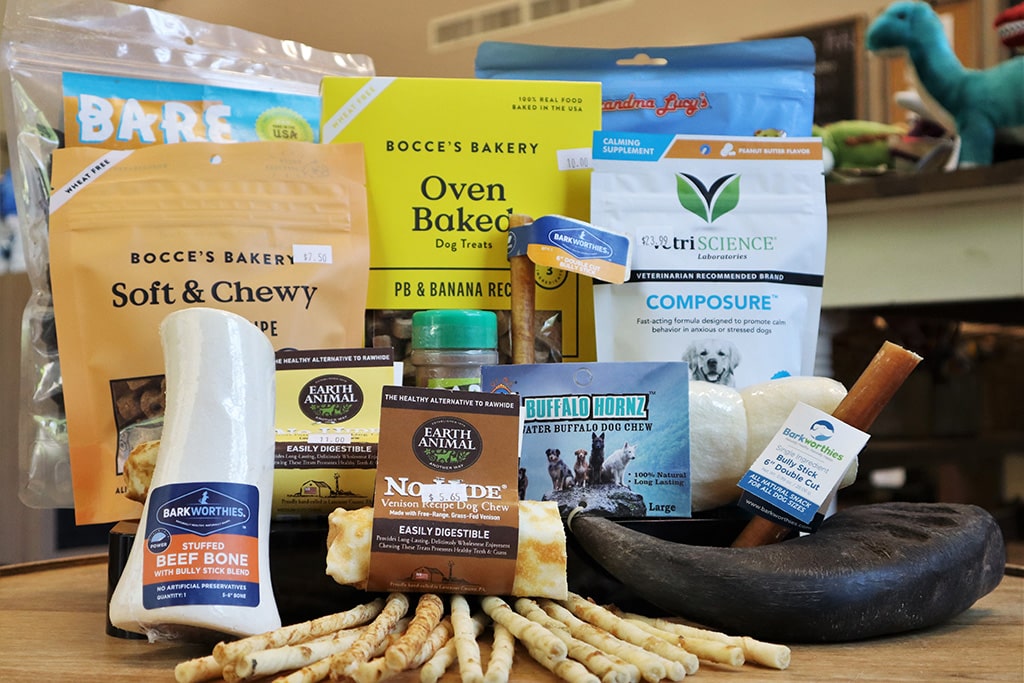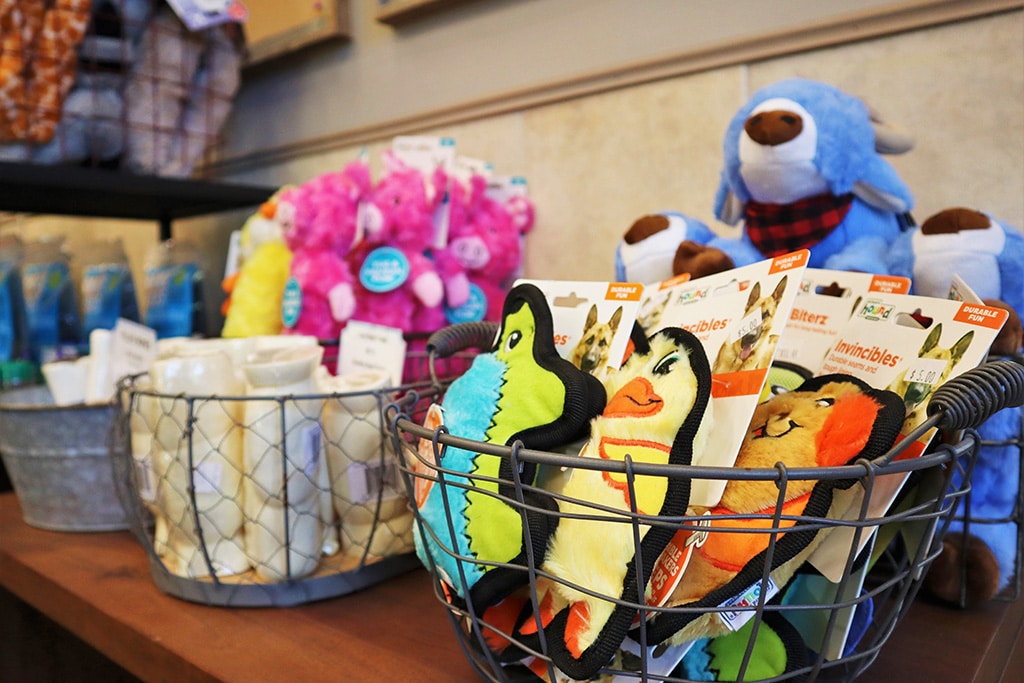 Instructions for Specialty Combs and Brushes
We offer a wide range of specialized combs and brushes designed for use on different pet breeds or types of pet coats. These grooming tools are available for you to conveniently use at home. Please check out our videos below on how best to use these tools on your own pet.
Watch how to use a curry comb
Watch how to use an undercoat rake
Watch how to use a metal comb
Watch how to use a slicker brush