PREMIUM ALL-INCLUSIVE CAT BOARDING ACCOMMODATIONS
Our feline guests enjoy comfortable accommodations separate from the dogs.  Our loving and attentive staff is trained to care for the unique needs of our feline guests and we're here to ensure their health and happiness.
Private & Luxurious.  Four-level luxury suites with three levels for sleep and play and a fourth enclosed area for the litter box. Also includes a four-poster bed!
Smaller Option.  We also have two-level condos for smaller cats, if preferred
Bedding.  Lambswool fleece bedding
Wellness Check.  Daily comprehensive wellness check
Room Service.  Twice daily room service to ensure a clean environment
Play.  Individual play sessions with windows for viewing, toys, and ledges for playing
Four Level Suites: $33 / night ($26 for 2nd cat sharing same suite)
Two Level Condos: $28
Late check out after 1 pm:  $22 (fee waived with purchase of a departure bath)
Multiple Night Discount:
Discount on 15+ nights: 10% off
Discount on 30+ nights: 15% off
In addition, you can choose to pamper your pet further with our add-on activities:
Snack Time.  House made special treat.  $3.50 / snack
Extra Love.  A 15 minute cuddle session with your pet and one of our handlers.    $15 / session
Birthday Party. To celebrate your pet's special day, we'll provide catnip bubbles & an extra play session with one of our handlers and send you the party pic!  $20
Report Card with Picture. Emailed report of how your pet's stay is going along with a picture. Choose the frequency you would like to receive. $5 each
Bath and Other Spa Services.  See our separate Spa Menu for specifics!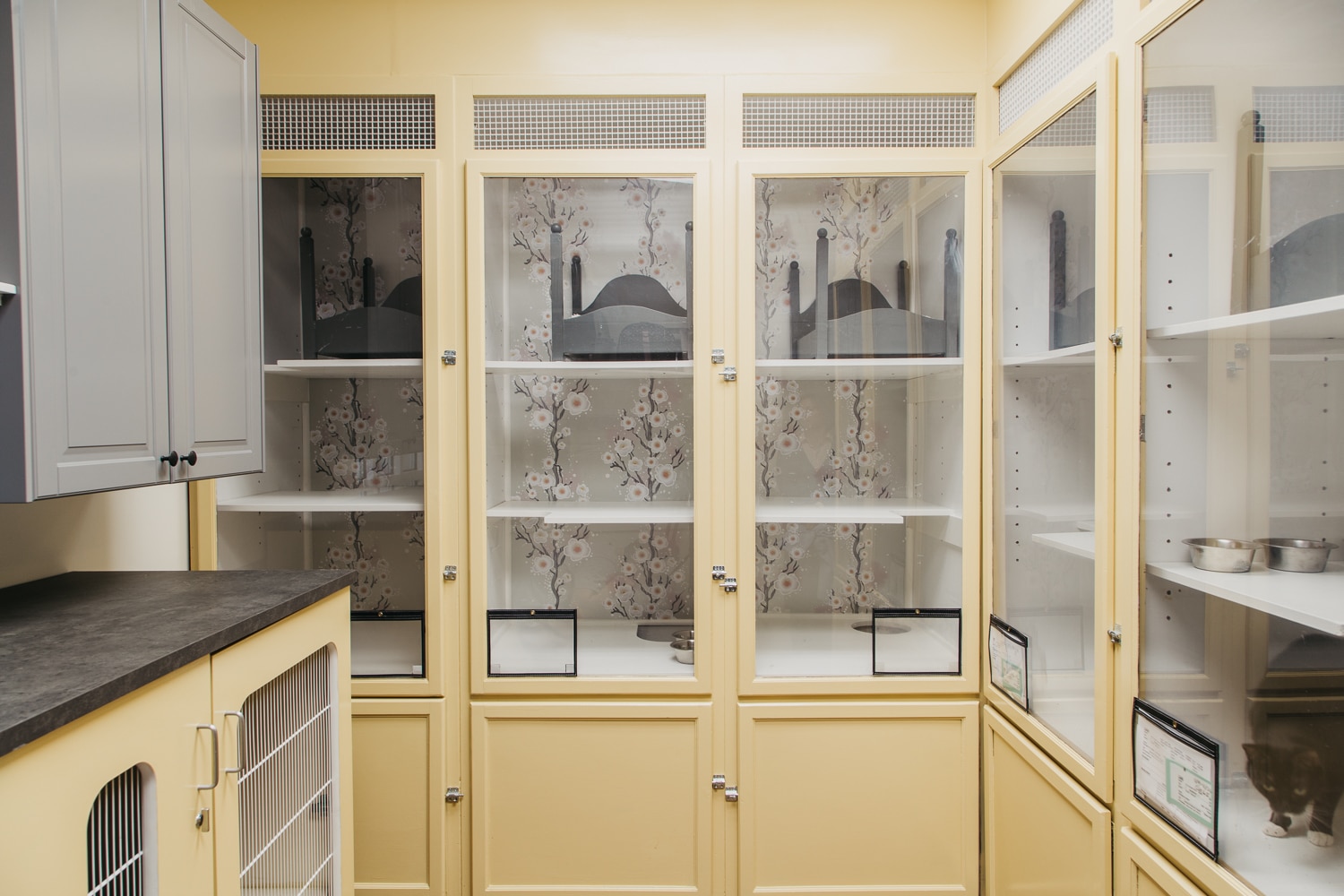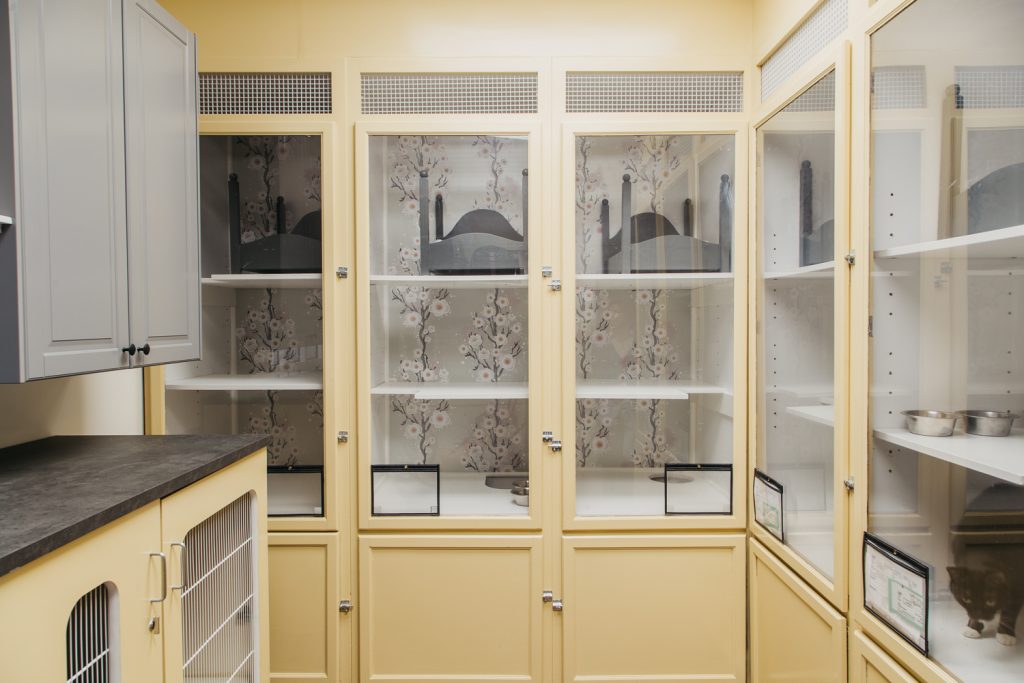 Every member of the staff I spoke to, whether over the phone or in person, was warm, friendly and caring. It's never easy leaving your little ones when you go away, so I opted to receive a daily postcard report and pic during my cat's one week of boarding and those were the best! The multi-level spaces offered for cats is awesome! Loved there was a window and fish tank for curiosity. The hours of operation are also super accommodating and prices are a very good value!