POSITIVE AND PROVEN DOG TRAINING
Our balanced dog training approach means we train your dog from many angles. We personalize the training process for each dog, which leads to lasting results. We've trained dogs of all breeds and ages and addressed a wide variety of obedience issues.
Our training, combined with our daily group play sessions, results in well-behaved and socially comfortable dogs. We've designed our system to do three things:
Teach dogs to listen to important commands through a positive approach
Show you and your family how to maintain a dog's positive behaviors, and even improve them over time
Reinforce the new knowledge through ongoing support and coaching
A well-exercised and happy dog is a better student. So we pair our training lessons with daily group play sessions. This balance also provides excellent socialization opportunities to further your dog's growth. Socialization helps your dog process environments and new experiences in a healthy and safe way.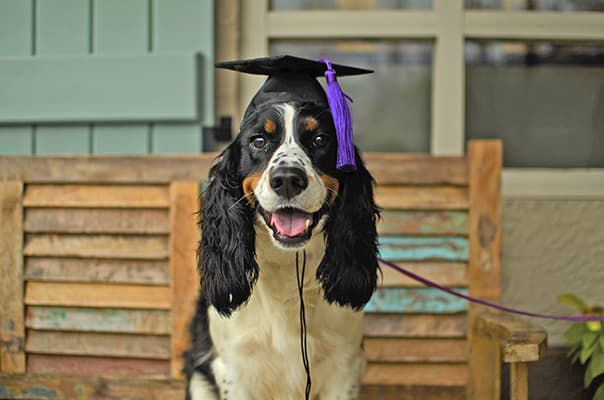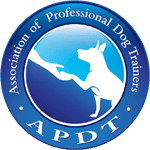 We Know Dog Training Can Be Fun and Comfortable as Well as Productive!
We created our Lodge & Learn programs to focus first on teaching the dog good habits. We then teach those skills to the dog owner at the end of the dog's lodging stay. For parents wanting a more hands on approach and to spend evenings with their pups, our Day Training Program incorporates daily training as well as transfer sessions, so you and your pup can work on the skills together. Do you have a new dog and aren't sure where to even start? Dog Ownership 101 provides advice, exercises and recommendations to help you build a healthy relationship with your pup. Whichever program you choose, your dog will enjoy top end accommodations during training and enjoy all the same benefits as our other guests.
What you can expect while your dog is staying with us:
School. Two focused one-on-one sessions with your dog and a training specialist each day.
Recess. Four fun group play sessions each day in our expansive outdoor yards and saltwater pool.
Comfort. Rest breaks in a private suite with fresh water & comfy bedding.
Tools. Training lead or collar to ensure you have the same tools at home that our training specialists use.
Our Lodge & Learn candidates also enjoy:
Additional Comfort. Overnight lodging in a private suite and extra potty breaks every day.
Parent Updates. Follow your dog's progress with status updates and pictures sent to you throughout the stay.
Wellness Checks. In addition to the interactions our staff have with your pet during play, feeding, and training activities to check on your pet's health, our staff members also perform a daily inspection to ensure your pet is not having any issues during their stay.
And we end our custom dog training with a graduation session and a follow up private lesson at Pampered Pets Inn with you and your dog after completion. You will learn to maintain and continually improve on your dog's new good manners.

Megan and the trainers really got Sunny on the road to being a well behaved Lab. We are having her come weekly and also having her be in the manners course every week Thank you!

Our Approach To A Great Dog Relationship
Free Dog Training Evaluation
Every dog is different. Some dogs are quick learners. Some are more easily distr-- squirrel! Some may never gain complete mastery. But all dogs benefit from training. And you will enjoy a relationship with a pet that interacts better with other people and dogs.
To better understand your dog and situation, we offer a free evaluation at our facility where you can meet with one of our training specialists. This meeting is a great way for us to get to know you and your dog while developing a positive solution together. We offer convenient weekday and Saturday morning evaluation appointments.
Personalized Dog Training Programs
The BEGINNER BASICS DOG TRAINING PROGRAM lays a foundation for good communication between the owner and pup. It covers fundamental skills that will help make life together more enjoyable.
5 days of training with Overnight Lodging
Basic skills training includes Sit, Look, Place ("stay" on a specific place), basic Down & Stay, walking calmly on a leash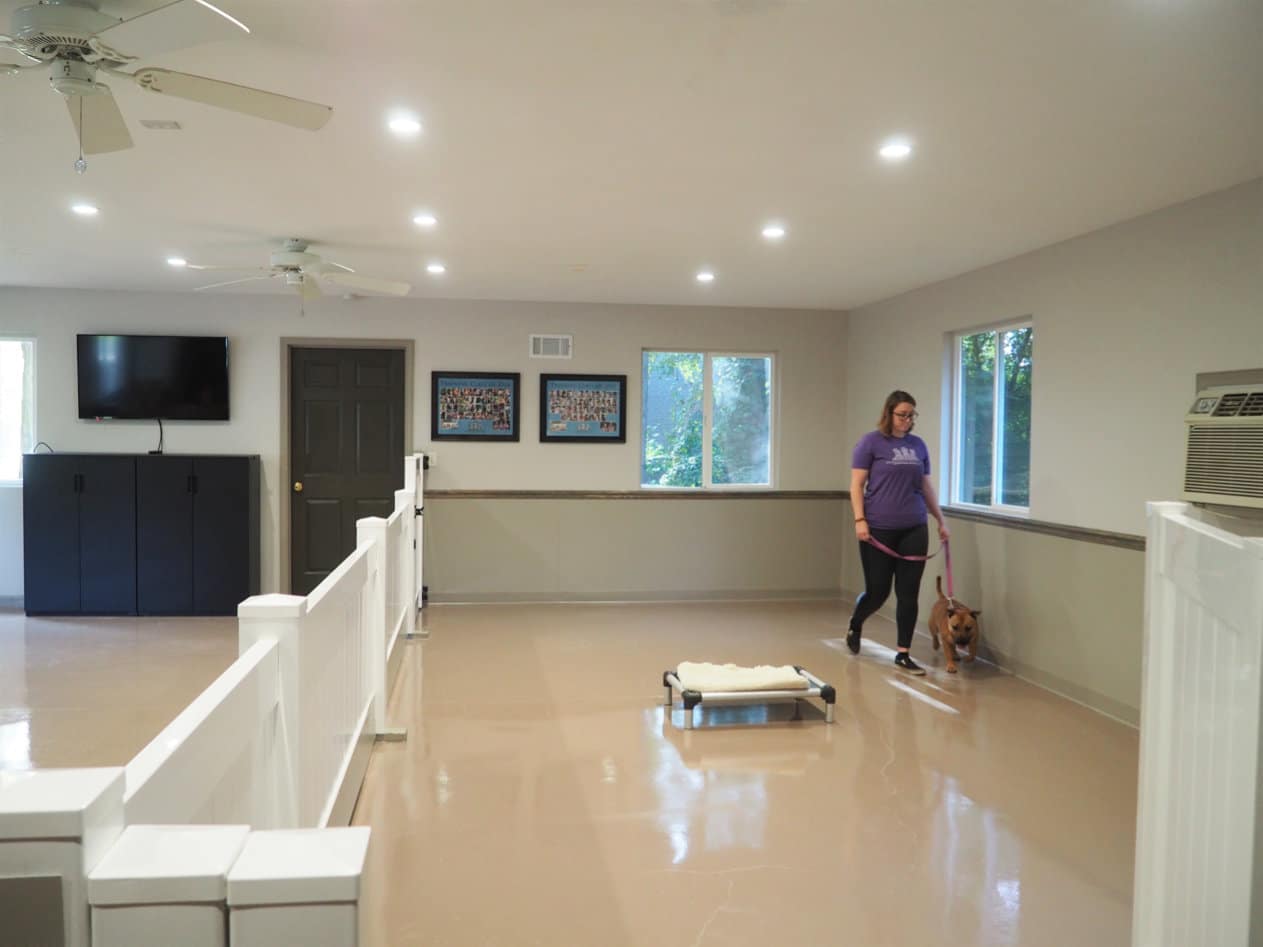 The INTERMEDIATE DOG TRAINING PROGRAM builds the skills, habits and positive behaviors your dog needs to thrive.
Our Lodge & Learn Program includes 10 days of training with overnight Lodging
Our Day Training Program includes 12 full days of Daycare over a 3 week period
Two extra private follow up lessons with you and your dog at Pampered Pets Inn
Written instructions about commands to help you remember and practice skills
Intermediate skills training include: Sit with duration, Place, Heel on-leash, advanced Down & Stay, walking calmly on leash, Come when called
Specific issues we can address include jumping, bolting through doors, socialization challenges, and play biting
For those parents who need help teaching a specific skill or issue, we also offer Daily Skill Training that can be added on to a daycare or lodging visit.
The journey isn't over after graduation. The new skills need consistent and frequent reinforcement. For additional help keeping your dog's skills fresh, or more enrichment added to your dog's stay, we offer Manners Practice sessions for skills the dog has already learned. One of our experienced handlers will run your dog through multiple drills during a fifteen-minute session during a daycare or lodging visit.
Our DOG OWNERSHIP 101 consultations are designed to help prevent long-term problems before they develop or help you overcome disagreeable habits that may have taken hold. Ideal for new dog owners, it's also a great refresher or deep dive on selected topics for experienced owners.
1-hour consultations with you, your dog and a Pampered Pets Inn trainer in our dedicated Dog Training Center. The number of sessions and topics depends on your needs.
Support from qualified dog trainers to answer your questions and provide guidance.
Advice, tips and materials on key training and behavior topics, such as crate training, establishing routines, puppy proofing, toy recommendations, housebreaking, introduction to leash and collar, introduction to vet and grooming tools, common illnesses to watch for and more!
Common Dog Training Myths
I don't need training, it's just for my dog
We're teaching your dog a new language and a better way to communicate with you. The dog is 50% of the conversation—you're the other 50%. The effectiveness of training and the dog's behavior will always be influenced by the skills and demeanor of the owner/ handler. For best results, you'll learn and practice your role frequently, working on confidence, assertiveness, timing, use of the leash as a tool, use of treats and positive reinforcement, and effective correction.
Older dogs can't be trained
We can all agree that canines are smart animals. After puppyhood, it may take extra effort and repetition to break a dog's unwanted habits, but older dogs tend to be more calm and focused than puppies.
My dog behaves this way to show dominance
Many people commonly believe that their dog jumps, pulls his leash, or chews your shoes to establish dominance. In reality, your dog displays this undesirable behavior because he hasn't learned the correct way. Proper training can re-establish an understanding between you and your dog.
My dog will grow out of this behavior
If you let your puppy chew on everything because "that's what puppies do," you're not doing yourself or your dog any favors. Discouraging bad behavior right away forms a solid foundation for training.