Could Your Dog Use Some Training?
Is your dog almost perfect?
Wouldn't he be just that much more special if he walked calmly on a leash? Are you embarrassed when she jumps on people at your front door? Wouldn't it be wonderful if he came when called instead of running away?
Unwanted behaviors like these can be stressful for you and the entire family. With our unique approach to dog training, Pampered Pets Inn is the solution you've been waiting for. Our team can train and pamper your dog during a fun stay with us. Ask about our dog training solutions!
Positive and Proven Dog Training
Our positive and proven system is based on a balanced approach of techniques, leadership, and affection. Our goal is to help pet parents improve their relationship with good techniques, timing and consistency.
Our "balanced approach" means we know how to train your dog from all angles instead of relying on one method. This allows us to personalize the training process for each dog, leading to better results. We've successfully trained dogs of all groups, ages, and issues.
Our system is designed to do three things:
Teach dogs to listen to important commands through a positive approach
Teach you and your family how to maintain a dog's positive behaviors, and even improve them over time
Ensure that your dog retains his new knowledge through ongoing support and coaching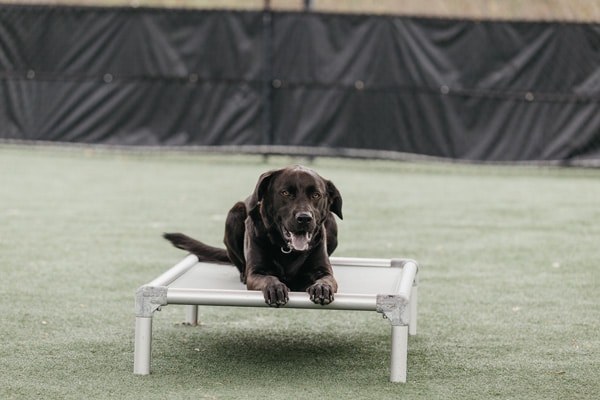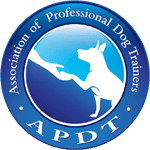 Free Dog Training Evaluation
We understand that each dog is unique. To better understand your dog and situation, we offer a free evaluation at our facility where you can meet with one of our training specialists. This meeting is a great way for us to get to know you and your dog while developing a positive solution together. We offer convenient weekday and Saturday morning evaluation appointments.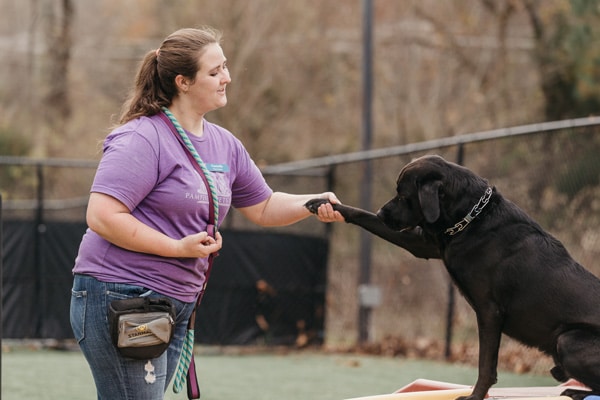 Our training programs help you accomplish the important obedience commands like sit, stay, come, lay down, and walking calmly on a leash. We help clients overcome predictable canine challenges like jumping on people, pulling on the leash, and barking. Our programs are a fit for most dogs at any age.
Once your dog's training is complete, we conduct a comprehensive lesson with you to show you how to maintain and continually improve on your dog's new good manners.
Older dogs can't be trained
We can all agree that canines are smart animals. After puppyhood, it may take extra effort and repetition to break a dog's unwanted habits, but older dogs tend to be more calm and focused than puppies.
My dog behaves this way to show dominance
Many people commonly believe that their dog jumps, pulls his leash, or chews your shoes to establish dominance. In reality, your dog displays this undesirable behavior because he hasn't learned the correct way. Proper training can re-establish an understanding between you and your dog.
My dog will grow out of this behavior
If you let your puppy chew on everything because "that's what puppies do," you're not doing yourself or your dog any favors. Discouraging bad behavior right away forms a solid foundation for training.
Why is socialization so important?
Dogs are social animals by nature, and we at Pampered Pets Inn know the importance of socialization. Our guests enjoy all-day play with fellow dogs for the best stimulation and satisfaction.
Socialization goes beyond your dog's comfort around other dogs. It's a tool to help her process her environments and new experiences in a healthy and safe way. Though puppyhood is the most critical time, social training benefits your dog all through his life.