PAMPER YOUR PET IN OUR SPA!
Who doesn't love a good spa day? Our experienced, caring staff is here to ensure
your pet has a positive experience in our Spa. Each appointment is tailored to your pet's likes, temperaments and needs, and your pet's safety and comfort is a top priority! Have an upcoming Lodging or Daycare visit planned? Don't forget to add a Spa visit onto your stay!
Our Dog Spa Services Include:
Full Service Bath
Relaxing Massage and Wash
Blueberry Facial
Light Conditioning
Complete Dry
Light Brushing
Ear Cleaning
Nail Trim & File
Spritz of Cologne & Bandana
Paw & Pad Hair Trim if needed
External Anal Gland Expression and Ear Plucking upon request
$37 - $ 92 based on breed/size
Healthy Skin & Coat Treatment | Bath Add-On
Adds moisture back into the skin and coat. Includes a deep conditioning wrap, paw pad and elbow massage with essential oils and balm to restore moisture and soften skin and leave in conditioner for a softer coat. $12
Shed Control Treatment | Bath Add-On
Designed to remove much of the hair that would normally end up in your home,
resulting in far less vacuuming or hair on your clothes and furniture. $10–25 depending on breed/size
Fresh Breath Treatment
A thorough teeth brushing followed by dental foam application to address plaque build-up and freshen pet's breath. $10
Sanitary Trim
Hair trimmed in select locations to keep pet waste out of the coat and create a clean, neat appearance. $15
Between Bath Touch-ups
Need a nail or coat touch-up between baths or have a special request? Speak with one of our concierges to discuss your pet's needs and schedule an appointment.
Benefits of Regular Bathing & Brushing at Pampered Pets Inn
Leads to healthy skin, healthy coat and less shedding
Your pet will become accustomed to being bathed and actually enjoy the experience!
We use high quality and customized bathing products at a great value
No lifting and struggling at home getting your dog or cat into the tub!
Best of all…pets who smell and look great receive lots more hugs and cuddling at home!
Prices vary depending on cooperation during service. Please contact us to set up an appointment… then relax!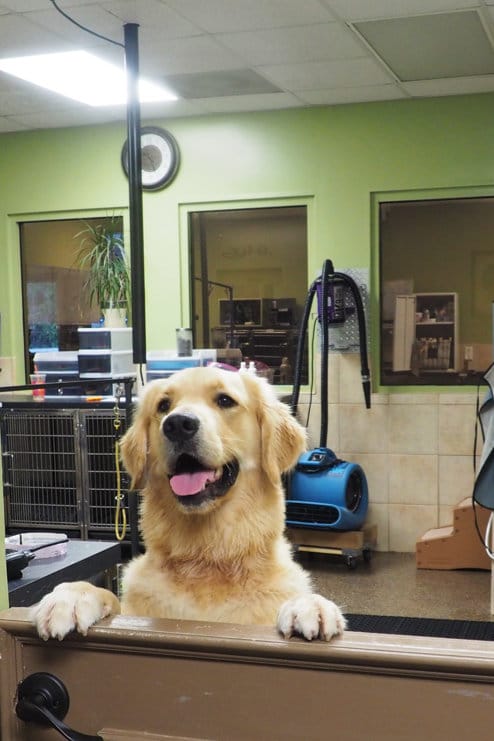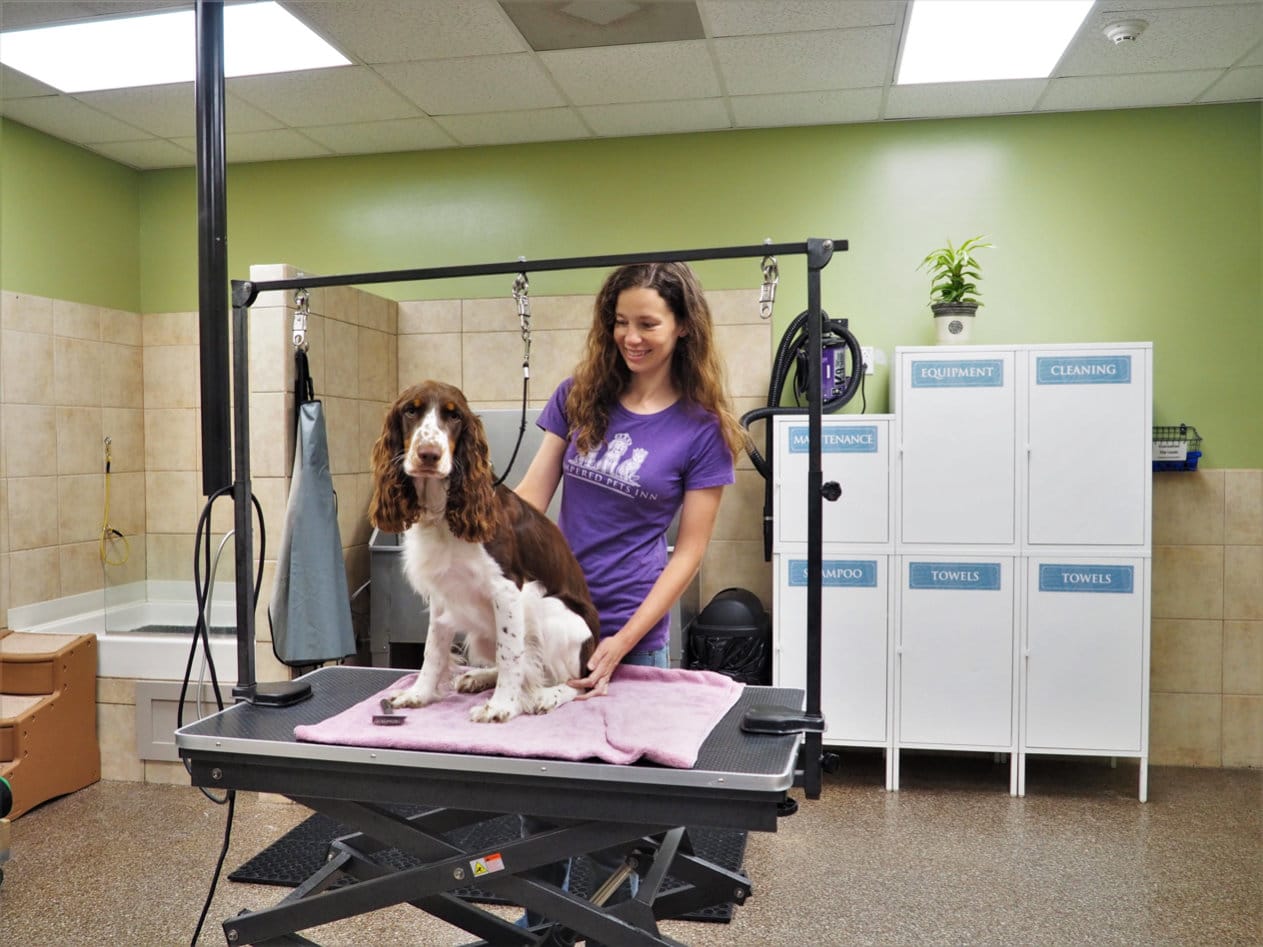 The staff is extra friendly and my Australian Cattle Dog loves going to get bathed. He always comes back smelling fresh and the facility is extra clean and very nice. The prices are super reasonable as well.