It happens even with the best of intentions – your dog leaves training well behaved, but once home, you find it's difficult to find time to practice. Or perhaps you are going on a trip and are worried that your dog will forget what he knows while you are gone. Maybe you would just like some additional enrichment for your pup during her daycare or lodging stay. Our Refresher Training is a great option to keep your dog's skills fresh.
Refresh Training is designed to reinforce skills the dog has already learned. A trainer will work on the skills that you feel need to be reinforced. Refresher training can be added to a daycare or lodging visit. $50 / day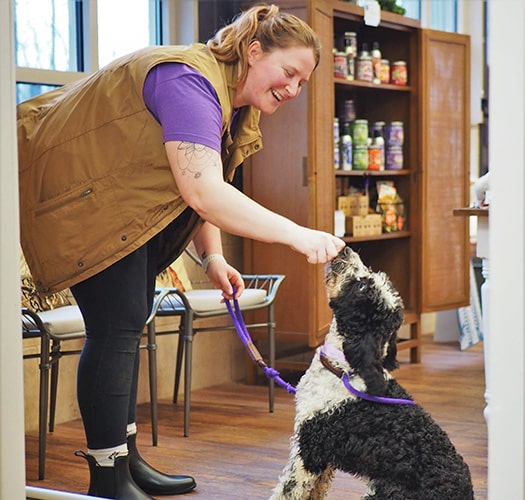 CALL US TO LEARN MORE ABOUT OUR TRAINING OPTIONS AND SET UP A FREE DOG TRAINING EVALUATION!