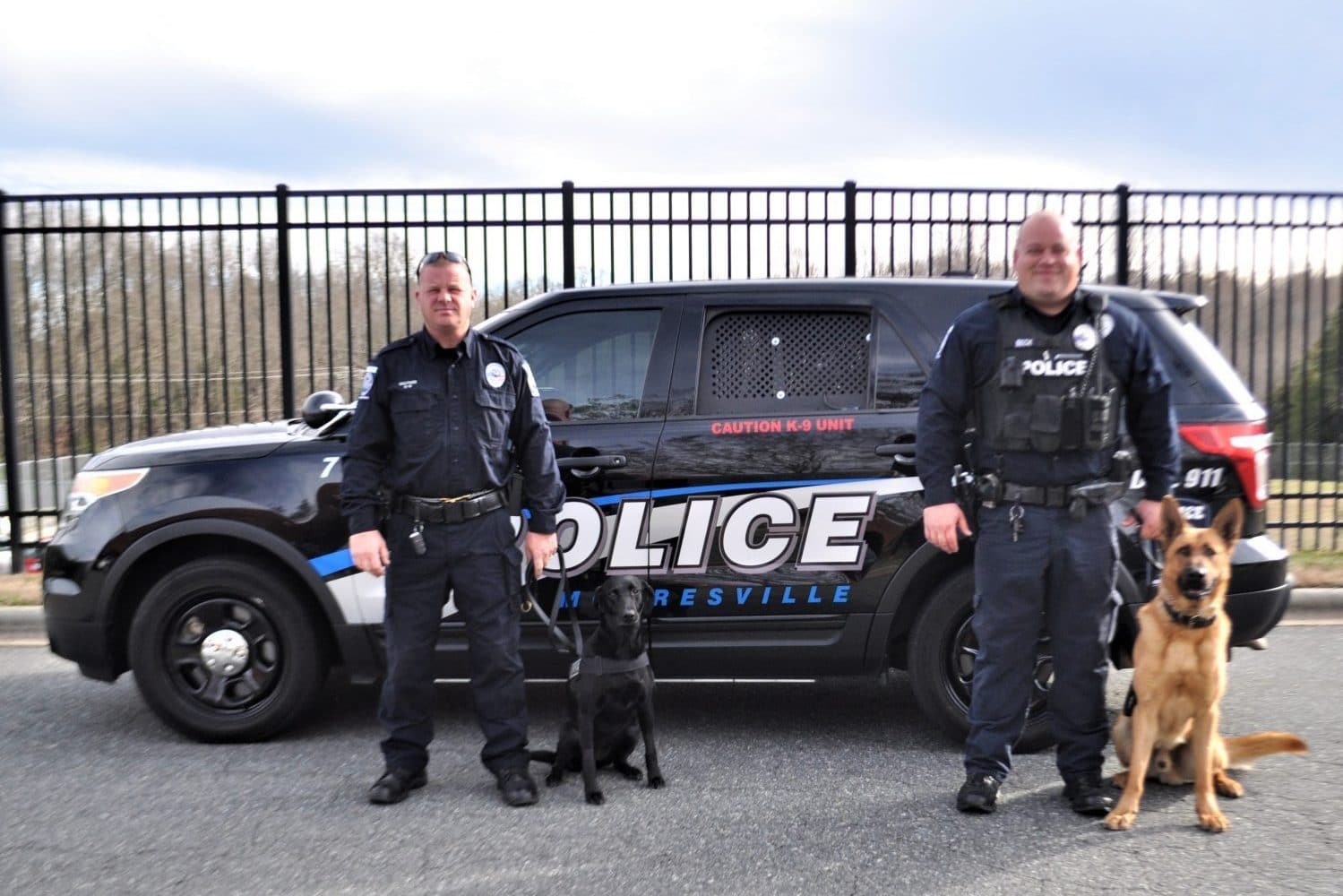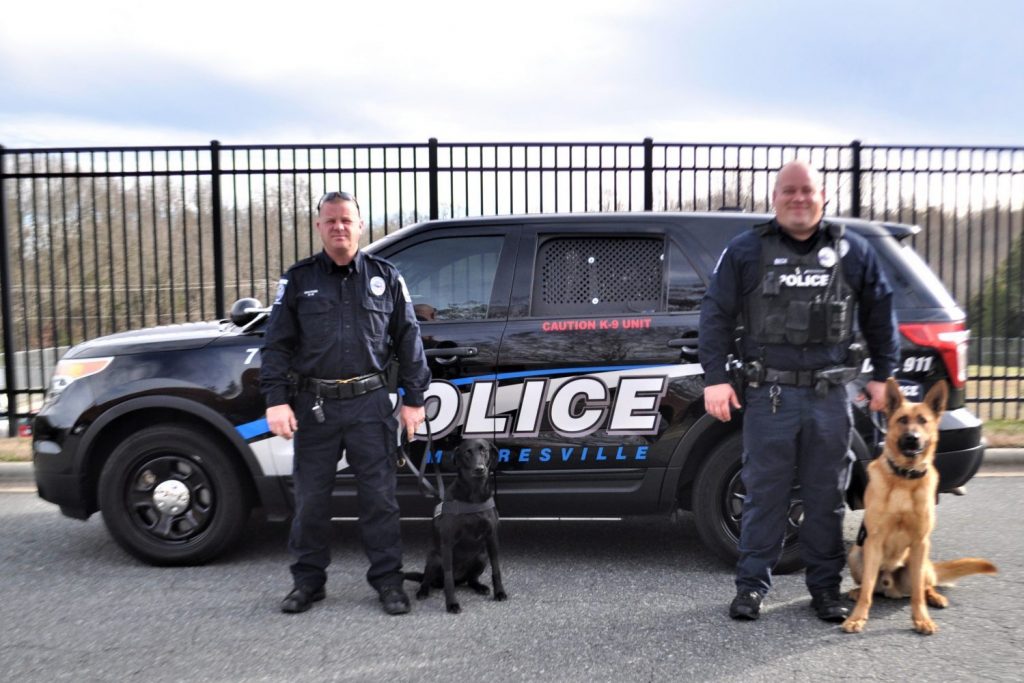 We took advantage of a unique opportunity to meet and talk with some of Mooresville's Police K9 handlers. Here is what we learned:
Why are K9s important? Their tracking abilities, drug detection and protection skills make police K9s invaluable.
How are dogs selected and trained? The typical K9 is hand selected as a puppy and will undergo up to 2 years of rigorous training. The average working life of a K9 is around 7 years, so most retire around age 9-10. Most police departments rely on generous public donations and fundraising to secure each pup, as the breeding and training is enormously expensive.
What's it like to be a Handler? Once a pup has been selected and graduates from their initial boot camp, they will be matched with their handler who then takes over any further training or practice. Each handler must be on the force for at least 3 years before they can undergo K9 handler training, which takes about 6 weeks. Since dogs thrive on routine, each day begins the same way for these officers by having breakfast together and exercising before beginning their work day.
How much ongoing training is needed? Each handler is required to spend at least 16 hours a month working on each facet of their K9's skills, and the Mooresville Police Department devotes time every day to keep handler and K9 abilities sharp and fresh-"if you don't use it, you lose it." This advice is true not only for those working dogs, it also applies to the everyday pup! Our pet dogs may not be tracking a suspect through thick woods into the dead of night, but practicing their manners regularly is essential all the same.
How to Support: Help the Mooresville Police Department by spreading the word about the wonderful jobs these K9s and handlers do. Watch for the demonstrations they organize with their K9s periodically, as these are a great way to see first-hand just how amazing these dogs really are. While the public should know to never approach or touch a working K9 without permission from the officer, do be sure to let them know that these heroes are appreciated!