Did you know..?
We offer a wide range of toys, treats, and helpful pet products right in our lobby! Here are some of our featured favorites:
Fluff & Tuff Toys:
You can't find these at big-box retailers. All toys meet strict manufacturing standards and are non-toxic. They are made with high quality materials to make them thicker and more durable than most plush toys. The playful design, size, and fabric make it appealing to dogs. Plus, they are machine washable!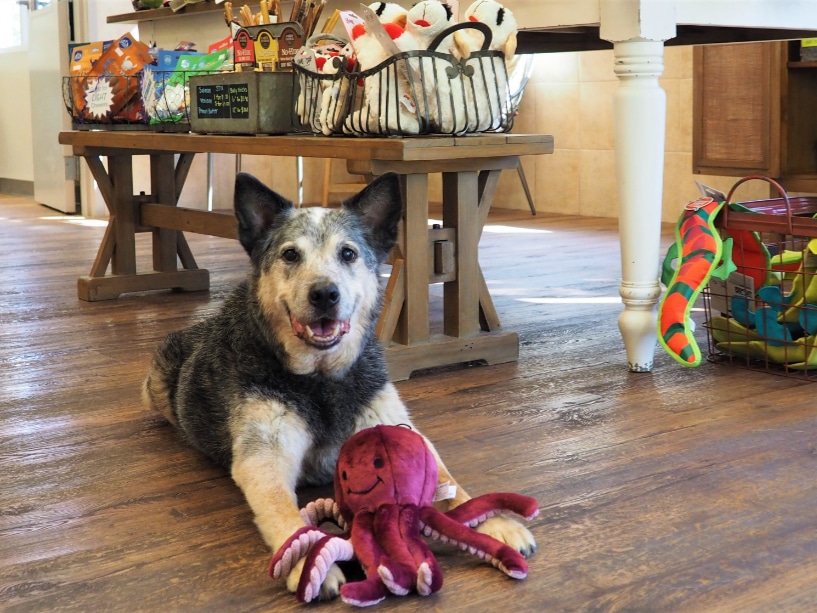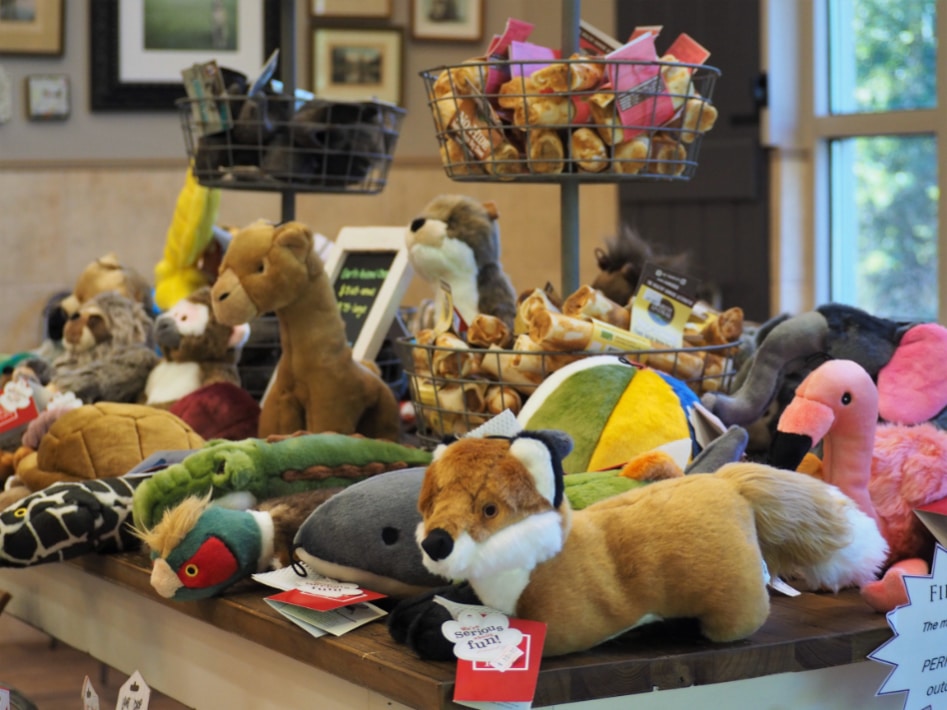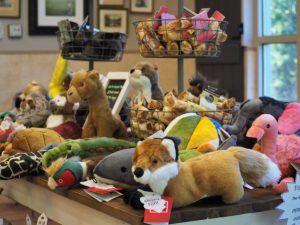 Earth Animal No-Hide Stix & Chews:
All natural and easily digestible, these are great snacks for your dog or cat to chew on and come in a variety of flavors. They are an excellent substitute for rawhide bones, which can cause choking or digestion hazards. These are very popular with many of our guests!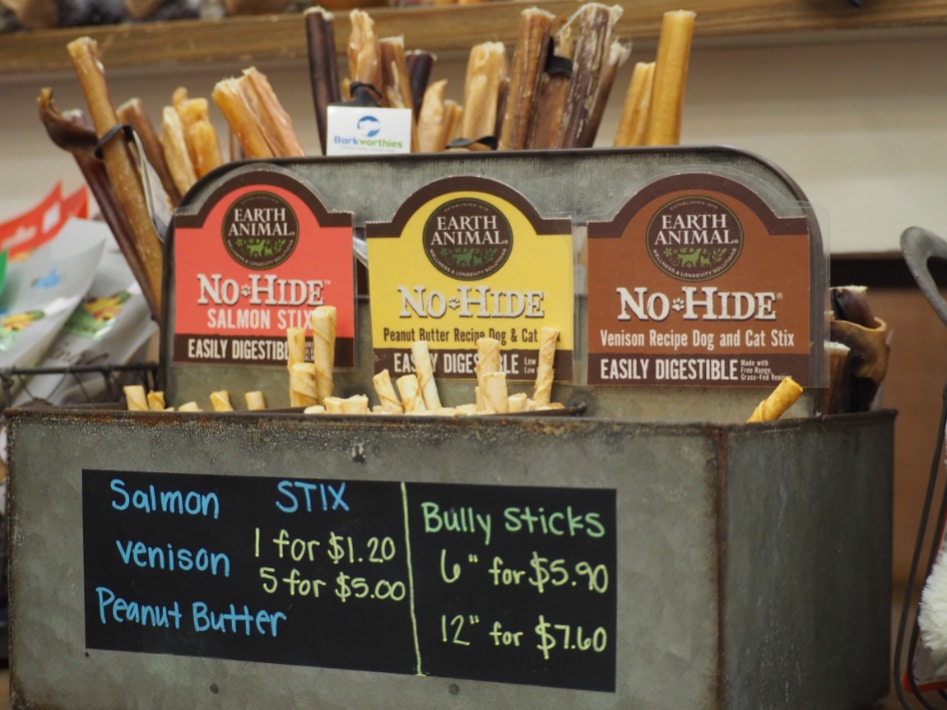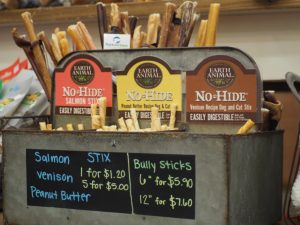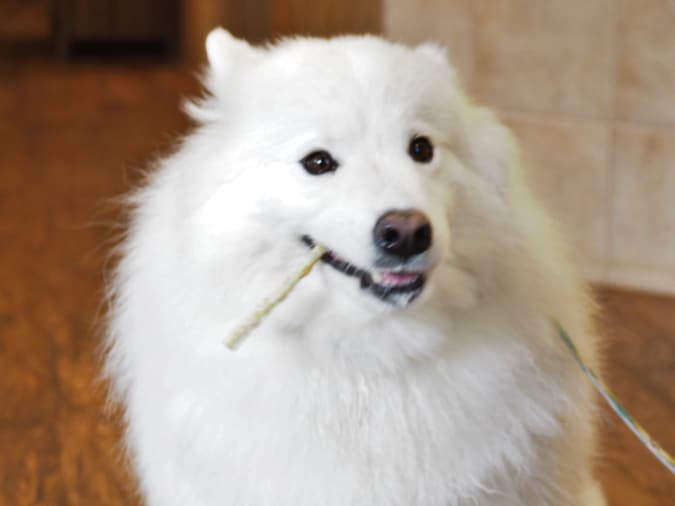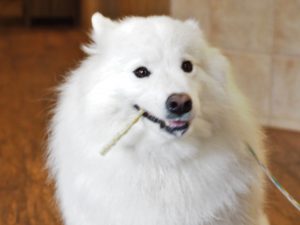 Bare Bites and Breasts:
These delicious, protein-packed dog & cat treats are 100% all natural and contain only one ingredient: either dehydrated chicken breast or dehydrated beef liver. That means zero fillers, grains, additives, and preservatives. They are great for positive reinforcement, training, and everyday rewards.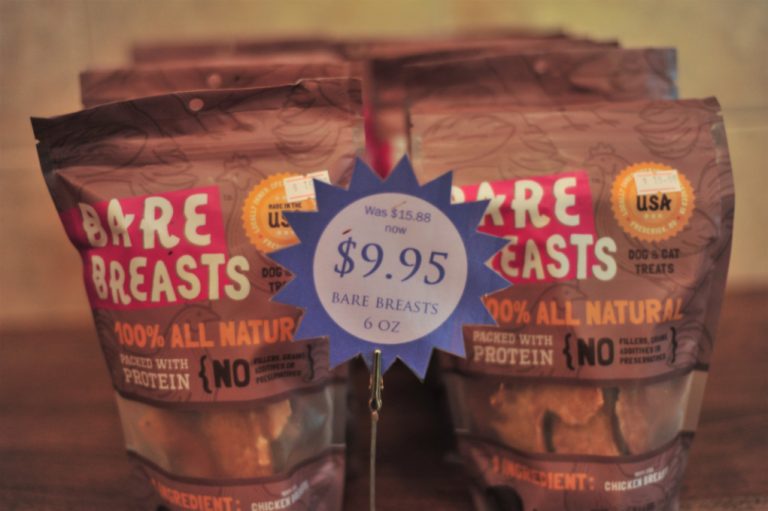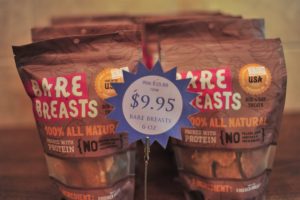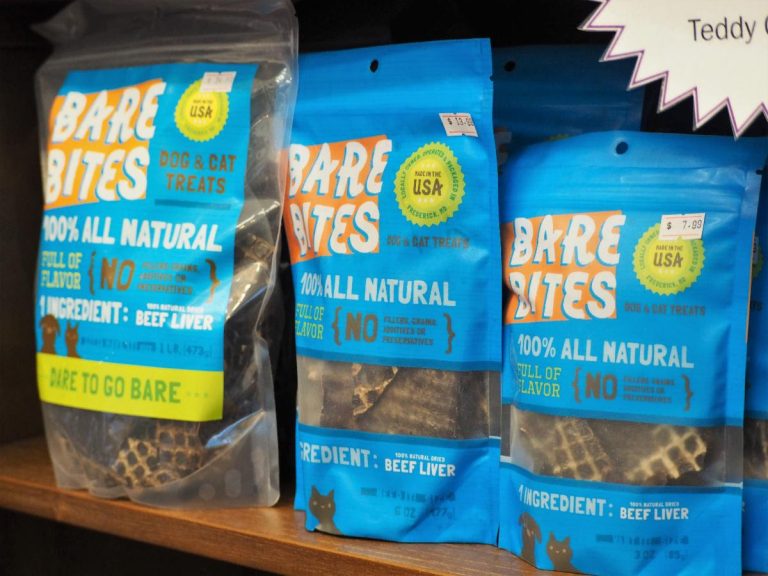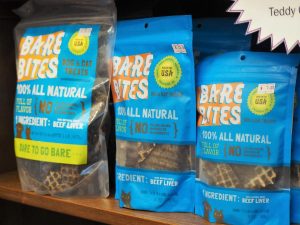 Pet Odor Eliminator Candles and Air Fresheners:
Created by pet professionals, these specially formulated products eliminate dog, cat and other animal odors. These are available in multiple scents, including popular fall scents such as Apple Pumpkin & Harvest Cider, and trust us…these really work!