Pet Summertime Safety
Everyone loves spending time outdoors on sunny summer days, including our pups! There are some important things to remember when bringing your pets along for the fun. Help keep them safe by following these tips for staying cool in the summer heat. Also check out what we do at PPI to make sure your pups stay healthy.
Overheating
If your dog loves to go on walks, be careful not to over-exercise them and try limiting those walks to the cooler parts of the day like mornings and evenings. The temperature will be much nicer, the sun won't be as sweltering and there's less risk for overheating or sunburn. Lingering on hot pavement for too long can cause burns on their sensitive paw pads. Keep dogs indoors when it's extremely hot and humid.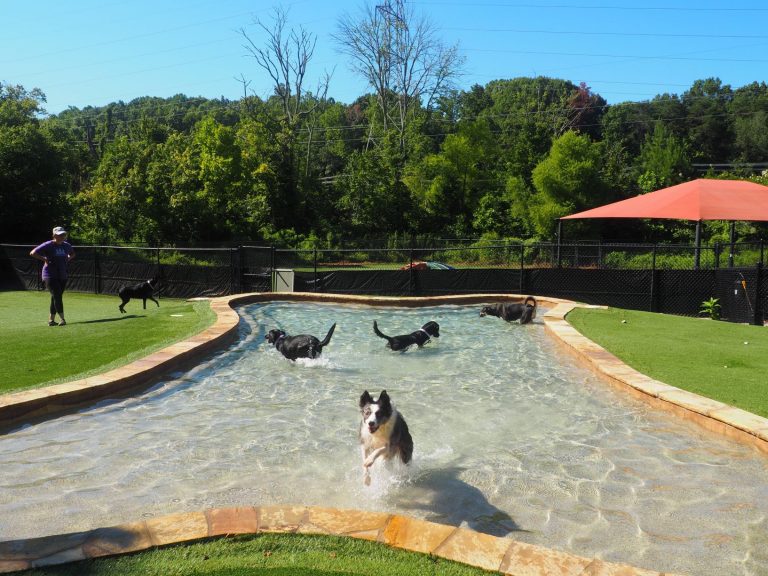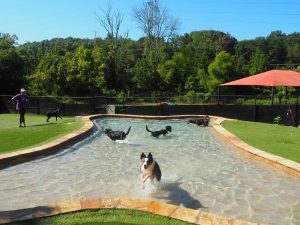 Speaking of overheating, remember to bring plenty of fresh water for your dog so he/she doesn't get dehydrated. It's useful to know the signs of overheating & heatstroke in pets as well, which include excessive panting, difficult breathing, rapid heart rate, drooling, lethargy, lack of coordination, & glazed eyes. Symptoms can also include vomiting and seizures.
Extra Care
Don't skip flea, tick & heartworm prevention in the summertime. Mosquitoes, fleas & ticks are increasingly active during the hot months so keeping track of their preventatives is crucial! Lastly, brachycephalic dogs with flat faces, like Pugs, Boston Terriers, Boxers, & Shih Tzus, should be treated with extra care and are more susceptible to heat stroke, along with elderly pups.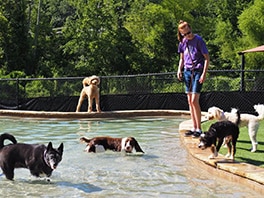 What We Do
At Pampered Pets Inn, we make sure we do our part to keep your pups safe during these hot months. We utilize a play/rest model that allows your pup the perfect amount of time outdoors before going inside to recharge in his/her private air-conditioned suite. We have large pavilions in each yard which provide shade. Our pool is a hit with our dog guests who use it to stay cool all summer long. Our attentive staff monitors all pets to ensure their health, keeps the water buckets in yards full, & hoses down the turf to keep it cool. Our parking lot has customer spots that have been repaved with a special coating that helps keep the ground cool for the comfort of our guests. We also offer our tasty monthly snack specials & frozen yogurt which help your pup beat the heat in between play sessions!